Most to host battle for last spot in group matches
15 teams already booked their place in the DELO WOMEN'S EHF Champions League group matches this season, yet there is still one more spot left for this season's European premium competition.
Four teams will battle it out this weekend in a winner takes-all-competition in Czech Republic, as hosts DHK Banik Most will try to emulate what Thüringer HC and Podravka Vegeta did in the past two seasons and take advantage of their home court to progress to the next phase of the competition.
Two-time Challenge Cup winners Rocasa Gran Canaria will try and stop them in the first semi-final, before Turkish side Kastamonu and Serbian champions ZORK Jagodina will contest the second semi-final.
The winner of the qualification tournament will progress to the DELO WOMEN'S EHF Champions League group matches, where they are to play in Group D alongside title holders Györi ETO Audi KC, RK Krim Mercator and IK Sävehof.
SEMI-FINALS
Rocasa Gran Canaria (ESP) vs DHK Banik Most (CZE)
Saturday, 7 September, 16:15 CET, live on ehfTV.com
Six years ago, DHK Banik Most were the Challenge Cup winners, but they failed to build upon their success in the following years.
This time, they are vying for a place in the DELO WOMEN'S EHF Champions League buoyed by their fan base, as Most will host the qualifying tournament which will determine who completes the starting grid for the group matches.
However, the Czech side will have their work cut out, as the draw has established a do-or-die clash with Spanish champions Rocasa Gran Canaria for a place in the final.
While Most have been lucky to host the tournament after the June draw, Gran Canaria have the experience on their side.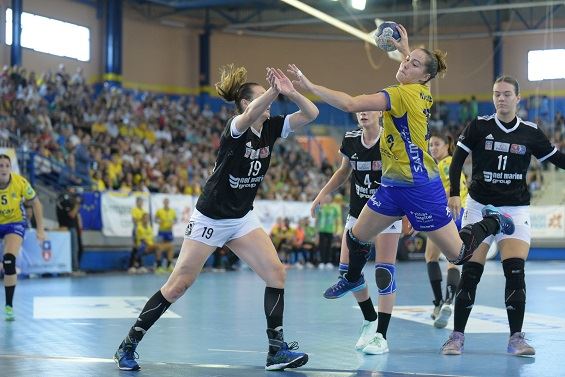 The Spanish champions have played three Challenge Cup finals in the past four years, winning two of them, including last year's showdown against SPR Pogon Szczecin, with a 53:47 aggregate score.
Yet Most are ready to take on the challenge.
"Their players will be taller and heavier than we are, but they will be all the slower again, so we will have a chance to run and deploy our style," says Most captain Lucia Mikulcik.
For this tournament, the Czech side installed two temporary stands in their hall to extend the capacity of the arena to 1,500 spectators.
"We want to present our contemporary, modern handball with maximum commitment and at maximum speed. I definitely think there will be matches that will entertain people," added Most coach Jiri Tancos.
Kastamonu Belediyesi GSK (TUR) vs ZORK Jagodina (SRB)
Saturday, 7 September, 18:45 CET, live on ehfTV.com
A young Jagodina side finished third in last season's qualification tournament. They lost the first game against SCM Craiova before defeating Muratpasa SK in the third place game.
This time, another Turkish side will try and stop Jagodina, as Kastamonu are back in qualification after two years.
In 2017, they lost both their games, against Podravka Vegeta and HC Gomel, but they retained their core and their experience could be counted as an advantage before Saturday's game.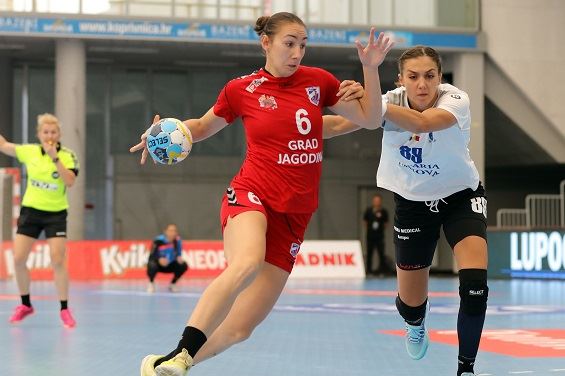 Kastamonu proceeded to the semi-finals of the Women's EHF Cup in 2017/18, but suffered an agonising 41:40 aggregate loss against SCM Craiova, which went on to lift the trophy.
European glory is paramount for Kastamonu, who could write history and become the first Turkish side to progress to the Women's EHF Champions League group matches, yet two tough games loom before this can be achieved.
Experienced players like Turkish playmaker Serpil Iskenderoglu, Croatian line player Andrea Seric and Russian right wing Yana Uskova are Kastamonu's main weapons, yet Jagodina could still spring a surprise if their timing is right.
Author: Adrian Costeiu / ew