31.10.2014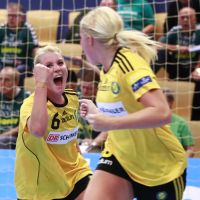 GROUP C MATCH REVIEW: A 29:29 draw in Sweden keeps IK Sävehof and HC Lokomotiav Zagreb dreaming of the main round of the Women´s EHF Champions League.
31.10.2014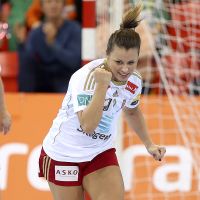 GROUP D MATCH REVIEW: Norwegian champions made it three out of three with a narrow win against Baia Mare
31.10.2014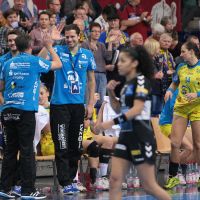 GROUP A MATCH REVIEW: Record winners of the EHF Champions League suffered the worst defeat in their history, while German champions celebrate the most lopsided win.
01.11.2014

FACE TO FACE: Former World Handball Player of the Year Cristina Neagu will try to overcome Jana Krause, one of the tallest goalkeepers of the EHF Women's Champions League, when THC hosts Buducnost on Sunday.
01.11.2014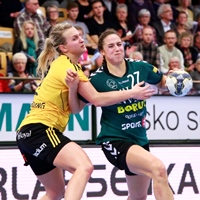 INTERVIEW: While being an experienced player in the Danish national team already, 22-year-old Viborg player Louise Burgaard is new to the EHF Champions League.
31.10.2014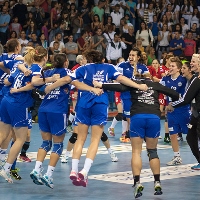 GROUP B PREVIEW: The third round of the Women's EHF Champions League in this group is set to produce a pair of thrilling clashes on Sunday as all four teams aim to stay in the hunt for the second stage of the competition.
31.10.2014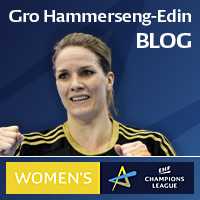 BLOG: Larvik captain Gro Hammerseng-Edin shares her first blog for ehfCL.com, speaking about spending so much time with her teammates at this stage fo the season and comparing her role in the club to the business world
30.10.2014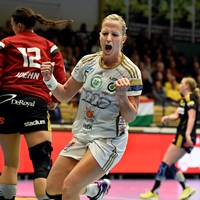 GROUP C PREVIEW: Viborg HK and Györi Audi ETO KC meet in a revenge match for the 2008-09 Women´s Champions League final, while IK Sävehof and HC Lokomotiva Zagreb struggle for their first points in Group C.
30.10.2014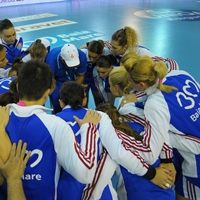 GROUP D PREVIEW: Romanian and Norwegian title holders are set to battle in the group's most exciting game, while Lublin will fight for their first points against Metz.
30.10.2014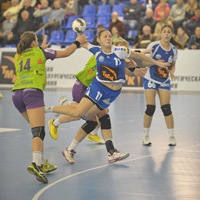 GROUP A PREVIEW: The Russian champions hope to keep their unbeaten record intact and break the losing streak versus Krim.
30.10.2014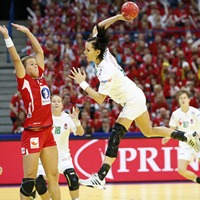 NEWS REPORT: The news of Anita Görbicz's pregnancy are good ones for the Hungarian playmaker, but not so good ones for Györi Audi ETO KC and the national team as Görbicz will miss the rest of the season including the Women's EHF EURO 2014
29.10.2014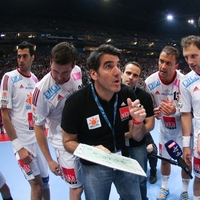 A MOMENT WITH: One of the greats of the game opens up to us about players, coaching, pressure at Veszprem and what it meant to be part of the "Dream Team" of 1995-2000
29.10.2014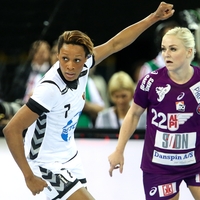 NEWS REPORT: French international departs Skopje by mutual consent after just one season at the Women's EHF Champions League participants