25.07.2014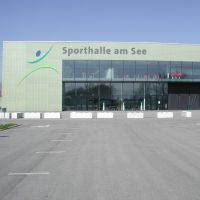 NEWS REPORT: Following the announcement of the women's qualification venues, the EHF has also announced hosting clubs of two qualification tournaments of the VELUX EHF Champions League
24.07.2014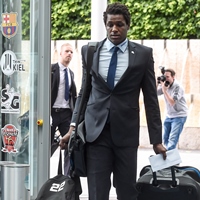 NEWS REPORT: Tunisian left back joins the record winners of the EHF Champions League with immediate effect
24.07.2014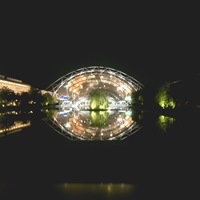 NEWS REPORT: German and Serbian cities have been confirmed by the EHF as venues for the Women's EHF Champions League qualification tournaments
16.07.2014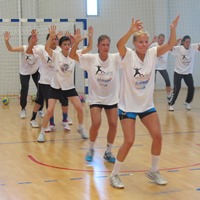 NEWS REPORT: Several big names of the Europe's flagship club competitions took part in the fourth edition of the International Goalkeepers Camp in Tucepi and Makarska to share experience with young talents.
15.07.2014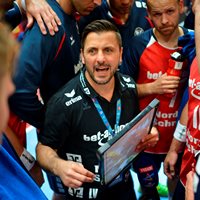 NEWS REPORT: A busy season is looming ahead of SG Flensburg-Handewitt as the VELUX EHF Champions League reigning winners will also take part in the IHF Super Globe.
11.07.2014

NEWS REPORT: 65 young handball players from around Europe gathered in Serbia for a week of coaching with Vardar's World Handball Player of the Year
09.07.2014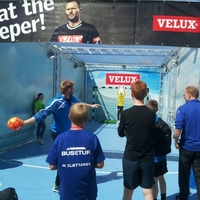 NEWS REPORT: Thousands of young handball players took on a formidable opponent in between games
07.07.2014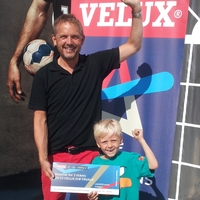 Moments after enjoying a win on the court, John Hamann won again with two tickets to the 2015 VELUX EHF FINAL4
04.07.2014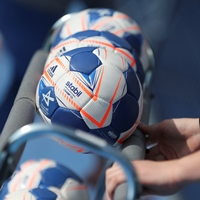 NEWS REPORT: The official supplier of the VELUX EHF Champions League refreshes memories of the mega event at LANXESS arena.
03.07.2014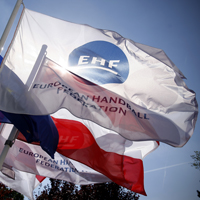 OFFICIAL STATEMENT: EHF Court of Handball has suspended Metalurg right back for an unsportsmanlike conduct
27.06.2014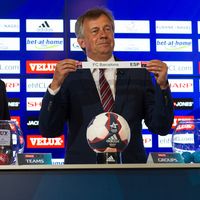 NEWS REPORT: The draw in Vienna has defined all four groups of the new season's group phase. A rematch of a thrilling VELUX EHF FINAL4 semi-final awaits the defending champions from SG Flensburg Handewitt as they will meet the record winners FC Barcelona in Group B.
27.06.2014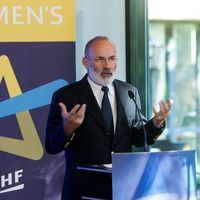 NEWS REPORT: All teams of the Women's EHF Champions League got to know their opponents in the group matches after Friday's draw in Vienna. The defending champions ended up in Group C with title holders from Denmark, Croatia and Sweden.
27.06.2014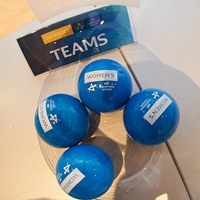 NEWS REPORT: All clubs of the continent's premium competition are to discover their group companions in the Women's EHF Champions League