What we learned after Round 4
Only two rounds remain and there are still questions left to answer in the Women's EHF Champions League Main Round.
Six teams are now through to the quarter-finals and the fight for the final two berths intensifies.
Five teams are left in contention for the remaining two places, only Bietigheim are without a mathematical chance of going through, following their fifth consecutive defeat.
Vardar are not invincible anymore, while a power shift may be on the cards with Metz and Rostov enjoying fine form.
Györ showed their character and determination to shine in the face of adversity, while CSM have issues to address after two matches without a win.
Metz end Vardar's invincibility
The in-form French side are playing like real contenders, with two rounds left in the main round. Their 24:22 win on Sunday put an end to Vardar's impressive nine-match winning run, dealing them their first defeat of the season.
The group leaders were outmatched and overpowered for the first time this season. A breathtaking 19-save performance from the Marina Rajcic in goal proved it would take something special to take any points from Metz that night.
A game like this could prove a pivotal point of the season; and while it may be too early to talk about complacency here, it was definitely a warning sign at just the right time for the Macedonian powerhouse.
Vardar remain first in the group, but Metz are now breathing more closely down their necks with only a two-point deficit.
The French side will take huge confidence from the triumph, having managed to maintain a 100% home record this season, while extending their winning streak to three games.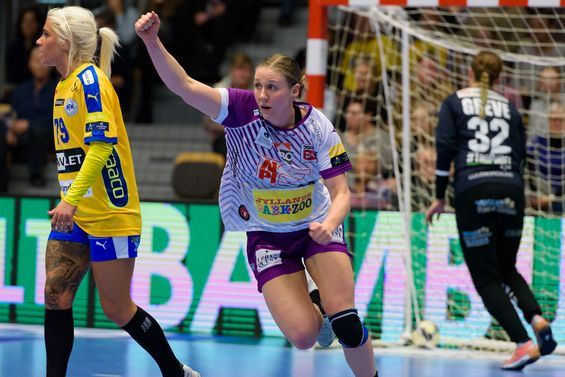 Only two quarter-final berths up for grabs
Vardar, Metz, FTC, Györ, CSM and Rostov are through, leaving only a place per group up for grabs for the likes of Buducnost, Thüringer HC, FC Midtjylland, Krim and Nyköbing.
The determined FTC dealt Buducnost their first home defeat this season, in a direct decider for a quarter-final berth. Buducnost still remain fairly confident, but will have to prove their merit either directly, in an away clash against Thürringer, or in the final round against Vardar.
Meanwhile, Krim were the only Balkan team to come away with a point from the fourth round, keeping Midtjylland bottom of the group, following a last-gasp equaliser. Krim will now hope for at least one more miraculous performance as they face Rostov and Györ in the remaining two rounds.
With Buducnost and Thüringer HC bound to battle it out for the last berth from Group 2, the reckoning in Group 1 will most likely go down to the wire, as the final round clash between Danish rivals Midtjylland and Nyköbing may decide everything.
Scintillating Görbicz and Luzumova
Anita Görbicz and Iveta Luzumova were the most prolicfic scorers of the weekend, producing a 10-goal masterclass each, while securing vital points for their teams.
The evergreen Görbicz was lighting it up from all areas of the court as Györ overcame CSM to top Group 1.
Iveta Luzumova's remarkable fifth double-digit performance this season was the lifeline for her THC side's quarterfinal chances, as they steamrolled domestic rivals Bietigheim 34:21, knocking them out of the quarter-final race.
Luzumova now confidently tops the scoring chart with 90 goals; twenty more than Cristina Neagu.
Görbicz's impressive performance fortified confidence at the injury-struck Györ, displaying plenty of flair and firepower in a key match against a strong rival, despite missing several key stars.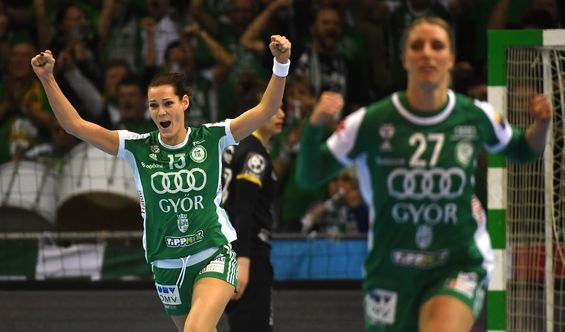 CSM stumble and Rostov hit top gear
These Group 1 rivals are experiencing a momentum shift of late. While Rostov found their A-game at the perfect time, the obvious drop in form could not have come at a worse moment for CSM.
The Romanian powerhouse have failed to record a win in the two previous matches, suggesting a crisis in Bucharest. Moreover, the team's lack of form reflects through their leading star Cristina Neagu's struggle with efficiency.
Neagu's shooting efficiency in the last two matches was below 40 per cent, while the rest of the CSM team could not make up for the Romanian star's inefficiency, resulting in only one point from the last two matches.
Meanwhile, the Russian side Rostov are undefeated in the main round, placing them one point from the group leaders Györ and tied for second place at 11 points with CSM.
The two teams will meet in the final weekend of matches, which will answer any remaining questions about form and placement ahead of the quarter-finals.
Author: Nemanja Savic / cor