Mission completed for CSM with win against Krim
Krim Mercator could keep up with CSM Bucuresti for 40 minutes before the Romanian side showed once again why they are considered a favourite this season.
Their sheer offensive force was enough to beat the Slovenian hosts 33:30.
Therefore, CSM will start the Women's EHF Champions League Main Round with six points, after only losing to NFH. Krim will face the Danish side next week, as both teams have two points to take with them until now.
Cristina Neagu scored nine for CSM, Aneta Benko seven for Krim

CSM will host Gdynia next week, Krim will play NFH in Denmark
GROUP A
RK Krim Mercator (SLO) vs CSM Bucuresti (ROU) 30:33 (16:17)
With Gdynia out of contention for a main round berth, the game between Krim and CSM was all about who was going to take the points into the next phase.
"This match was very important for us," CSM coach Helle Thomsen said. "The most important is that we have another two points for the main round."
With CSM as huge favourites, the Romanian side enjoyed a great start with a commanding 3:0 lead but a 4:1 partial by Krim saw the game tied.
CSM found it difficult to stop backs Elizabeth Omoregie and Tjasa Stanko.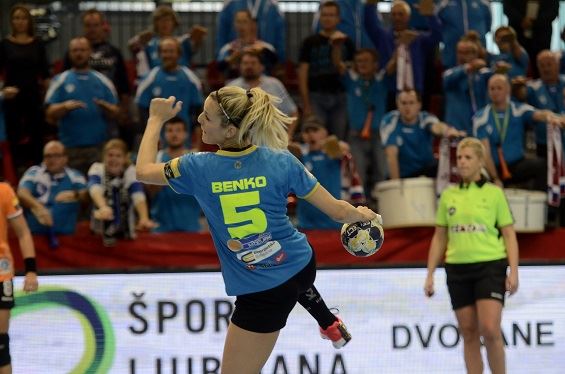 However, CSM started to accelerate the game as Cristina Neagu and Isabelle Gullden proved to be too much for the Slovenian defence. It earned the guests a 17:16 lead at half-time.
Krim briefly took the lead after the break (18:17) but CSM kept the game in check.
Ultimately, it was a 4:0 run for CSM between minutes 43 and 47 which sealed the deal.
"In the end, quality decided and they have that," Krim coach Uros Bregar said.
CSM are now likely to start at the top of their group in the main round, as they have six points from two wins against Krim and one against NFH.
Author: Adrian Costeiu / ew