Marina Rajcic returns home to Buducnost
Buducnost have announced their first reinforcement for next season. After three years with Metz Handball, goalkeeper Marina Rajcic will leave France to return home this summer.
Rajcic signed a five-year contract with the club where she started her professional career.
"I am happy. My home is Podgorica and Montenegro," Rajcic says. "Buducnost respected my conditions, they were correct. I will surely pay them back with my saves."
"I go to my family, I go back to the club I love most"
Since joining the French side in 2015, Rajcic has won two French league titles and one domestic cup with Metz.
Last year the team reached the quarter-finals of the EHF Champions League. This season they have advanced to the main round, which starts this weekend. In Group 2, Metz will begin with a home match against FTC on Sunday.
Rajcic says Metz "were sorry" when she told them she would leave the club in the summer.
"They asked me if they have to be sad or happy. I told them to be happy because I am going home," she says. "I told them everything turned out as I wanted and imagined. I go to my family, I go back to the club I love most and where, maybe, I will end my career."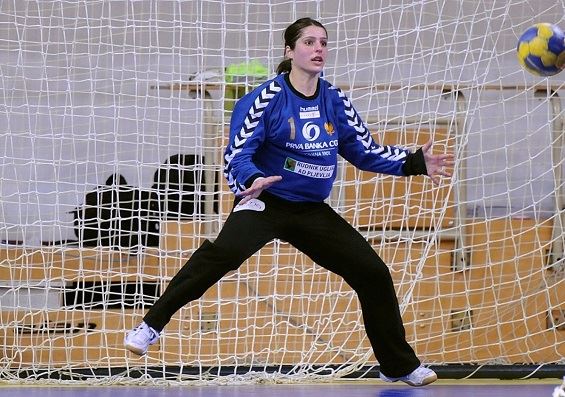 Having signed with Metz as a 22-year-old player, the time in France has been very important for her maturation.
"Going away from home was difficult, but after all, I only carry positive things from France," Rajcic says. "It was not easy, especially in the first season. Everything was new and different, but it was challenging. In the second year I felt better."
One of the best players
In this season's group matches, Rajcic played against Buducnost twice. She was one of the best players in Metz's home win (27:23) with 14 saves, while she collected nine saves in the away defeat in Podgorica (23:18).
"This season is ideal. I enjoy playing, I hope that I will continue to enjoy it in Podgorica," Rajcic says. "I matured and learned to wear and fight things on and off the field. I enjoyed handball. It was necessary to experience all this in order to become a complete goalkeeper. I am sorry I am leaving, but, I repeat, my home is Podgorica and Montenegro."
Rajcic is returning to the club she won two EHF Champions League titles with, in 2012 and 2015. With getting her back on the team, the Montenegrin champions have started building a team with high ambitions for next season.
"I am eagerly waiting for new challenges," Rajcic says.
Author: Saša Jončić / ew