Flawless Löwen condemn Kristianstad to fifth consecutive loss
IFK Kristianstad looked alive last week when they hampered Kielce until the business end of the game, but failed to live up to expectations on Wednesday night.
The Swedish side were out of sorts from the very beginning against Rhein-Neckar Löwen, who extended their home winning streak to three games.
Kristianstad are looking further and further away from a Last 16 berth, as they are rock bottom of the group, with five losses from the first five rounds.
Löwen's left wing Jerry Tollbring scored three goals against his former side, including an in-flight beauty in the first half.
Kristianstad equalled their worst ever losing run in the VELUX EHF Champions League, which was set last year, between September and November
The Swedish side will host struggling Montpellier next week, while Löwen travel to Veszprem trying to earn their first away win of the season
While first-choice wings Patrick Groetzki and Gudjon Valur Sigurdsson were rested, right wing Bogdan Radivojevic was Löwen's top scorer, with nine goals
This was one of Löwen's best ever attacking displays in Europe's premier competition, only four goals shy of their record against Chambery, 40 goals, set in 2009
GROUP A
Rhein-Neckar Löwen (GER) vs IFK Kristianstad (SWE) 36:27 (18:14)
There was no coming back for Kristianstad after a slow start, with the Swedish defence failing to stop the powerful Löwen attack, who scored ten goals in the first nine minutes, to jump to a 10:5 lead.
It did not help that Philip Henningsson was sent off after only five minutes due to a rough foul against Steffen Fäth, as Kristianstad were dealt an early blow on both sides of the court.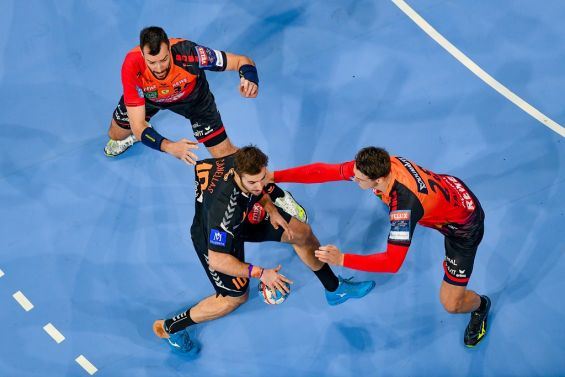 Löwen's attacking prowess added to Kristianstad's woes, as former Kristianstad player Jerry Tollbring scored a beautiful in-flight goal that took the German's attacking efficiency to 75%.
Yet the end of first half only saw Löwen take an 18:14 lead, with coach Nikolaj Jacobsen venting his frustrations in public about the missed opportunities by his team.
While Kristianstad might have tried to pull up the same antics from last weekend's game against Kielce, the Swedish side could not keep up with the German outfit.
With Andre Schmid and Bogdan Radivojevic in fine scoring form, Löwen raced to a 28:20 lead in the 45th minute that proved unassailable.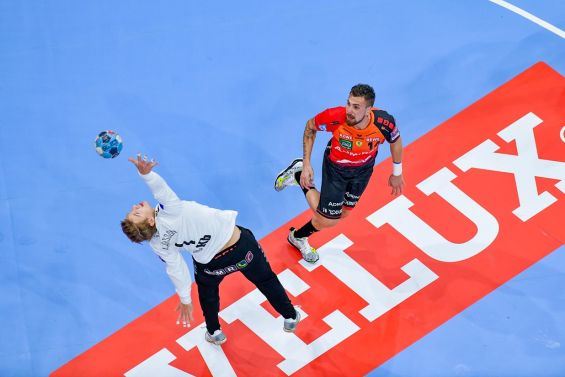 Kristianstad coach Ola Lindgren praised his opponents, "Congratulations to Rhein-Neckar for a well-deserved win. They got a good start and punished our mistakes. We have to learn as much as possible and improve."

Nikolaj Jacobsen was pleased with victory but his player's welfare was on his mind, "We are happy about the win. The early loss of Steffen Fäth was kind of a shock for us. We hope he will be back soon. I am happy that I could my key players some rest. Bogdan Radivojevic was excellent."

Author: Adrian Costeiu /at