Plock's first win worsens Szeged's poor run
MOL-Pick Szeged hit an all-time low against Wisla Plock, having lost three of their last four home games; they desperately needed to change the tide, yet it was the Polish side, without a win so far, which left with all the points.
Wisla Plock recorded their first victory of the season, and immediately leapfrogged PPD Zagreb who are now in last position.

Szeged lost four of their last five games, the only opponent they managed to beat were the mighty Barcelona.

For the first time since his arrival in 2013 Juan Carlos Pastor seems to be in some trouble in Szeged.

GROUP A

MOL-Pick Szeged (HUN) vs Wisla Plock (POL) 24:25 (12:14)
There was a silent protest by the most enthusiastic fans of Szeged, the group behind one of the goals did not cheer their team at all in the first ten minutes.
Juan Carlos Pastor's team has been on a terrible run, even their huge victory against Barcelona could not stop the freefall as Szeged gave away a point in the Hungarian league against Budakalasz.

The visitors were aware of Szeged's troubles and tried to make use of the struggling form of the Hungarian team.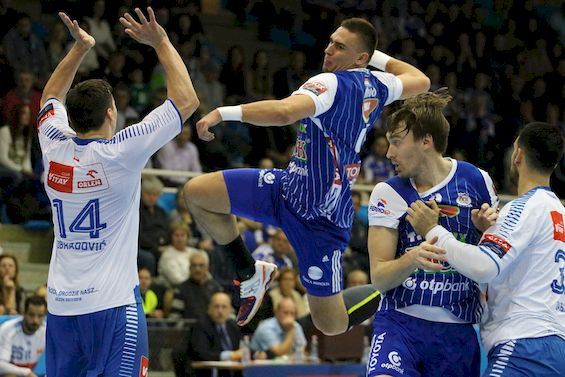 Both teams made a considerable amount of technical mistakes and it was a balanced game from the first whistle to the last.

Plock were up front for most of the game thanks to goals from Jose De Toledo, who later turned out to be the hero for the Poles, and Gilberto Duarte and Dan Racotea.
Despite lots of shorthanded situations Plock kept their nerves and remained in firm control of the game until Szeged finally found the rhythm in the second half.
The home side took the lead as Hungarian players, Zsolt Balogh and Richard Bodo were on target and the last ten minutes were to decide the tense battle.
But for those who watch Szeged week in week out, it wasn't a huge surprised to see the Hungarian side let the game slip from their hands through a series of errors.

They missed penalties and open chances one after another and went without for the last six minutes.
After hitting the post form their last shot Szeged could only hope to snatch a draw, yet De Toledo found the back of the net at the other end and won the game for the visitors.
Author: Bence Mártha