Draw in Elverum confirms Dinamo as Group D winners
In the last VELUX EHF Champions League match for both clubs this season, ABANCA Ademar Leon and Elverum Handball could not be seperated after 60 minutes.
Simen Holand Pettersen and Lukas Sandell combined for 23 goals for Elverum
Result confirms Dinamo Bucuresti as Group D winners
GROUP D
ABANCA Ademar Leon (ESP) vs Elverum Handball (NOR) 24:24 (14:13)
Both teams started nervously with many mistakes, although both were only playing for pride in the last round of Group D. Nobody from the Spanish club but Mario Lopez Alvarez and Federico Matias Vieyra could find the back of the net until the 15th minute.
Rafa Guijosa, the head coach of Adermar Leon, called a timeout after nine minutes in the second half as Elverum took the lead. His squad could not find the antidote required although everybody from the roster had the chance to play.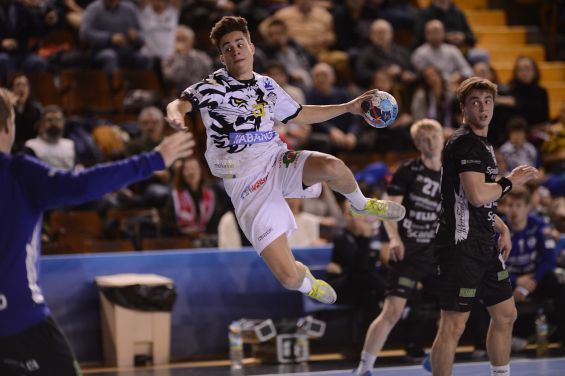 The Norwegian champions changed their defence to 5-1 which did not seem to be the Blanco's favourite. Ademar Leon led by one as the match reached the last minute, but Elverum were able to equalise and return home with one point.
"It was special that we can draw the match, especiallly in León. I am very proud of our young team getting 13 points in this group," said Elverum's coach Michael Aplegren.
"The Elverum team play the most beautiful handball. For the fans, it was a great match," said Ademar Leon's coach Rafa Guijosa.
Author: Béla Müller / jw