Full set of medals and three All-stars for PSG
With Spain winning their first ever trophy in the competition by beating Sweden 29:23 in the final, the Men's EHF EURO 2018 came to an end on Sunday night in Zagreb.
Just 10 days later, the VELUX EHF Champions League will restart its engines. On Wednesday 7 February, Round 11 of the group phase throws off with Brest vs Aalborg and Kiel vs Veszprém.
But before Europe's premier club competition takes centre stage again, let's look back at the many Champions League stars which played at the EHF EURO.
All 16 EHF EURO nations had at least one CL player
Out of the 286 nominated players (including replacements), 139 are currently playing for a Champions League club. All 16 nations at the EHF EURO had at least one (Czech Republic) such player in their squad.
Bronze medallists France had the most Champions League players (16) ahead of Slovenia, Croatia (15 each) and the two finalists, Spain (14) and Sweden (11). FC Barcelona Lassa had the most players (4) on court during Sunday's final.
Two clubs had players in the squads of both finalists: Rhein-Neckar Löwen and Paris Saint-Germain. The French side, which was a VELUX EHF FINAL4 finalist last year, even had players with all four semi-finalists, including Denmark. Flensburg and Kiel had players in three of the four semi-finalists' squads.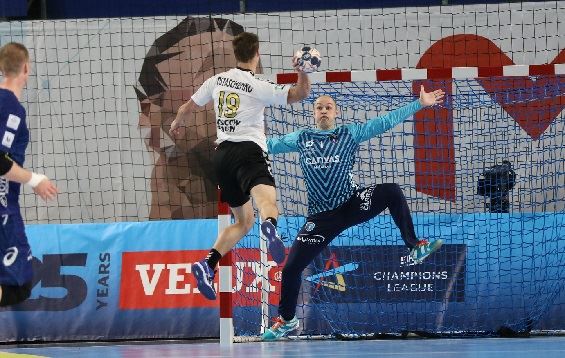 When the All-star Team was announced, Paris were on top again with three of their players - from three different nations - among the nine awardees.
Two players from Kielce had the honour, even though Poland had not even qualified for the event. Also, Montpellier and Flensburg each had one player on the team of the tournament.
- Paris: left back Mikkel Hansen (DEN), centre back Sander Sagosen (NOR), line player Jesper Nielsen (SWE)
- Kielce: left wing Manuel Strlek (CRO), right back Alex Dujshebaev (ESP)
- Montpellier: goalkeeper Vincent Gerard (FRA)
- Flensburg: MVP Jim Gottfridsson (SWE)
Two All-star Team members are playing for non-Champions League clubs: right wing Ferran Sole (ESP, Toulouse) and best defender Jakov Gojun (CRO, Berlin).
Number of Champions League players in EHF EURO squads:
16 - France
15 - Slovenia, Croatia
14 - Spain
11 - Sweden, Hungary
10 - Serbia
9 - Denmark, FYR Macedonia
7 - Belarus, Germany
5 - Island, Norway
3 - Montenegro
2 - Austria
1 - Czech Republic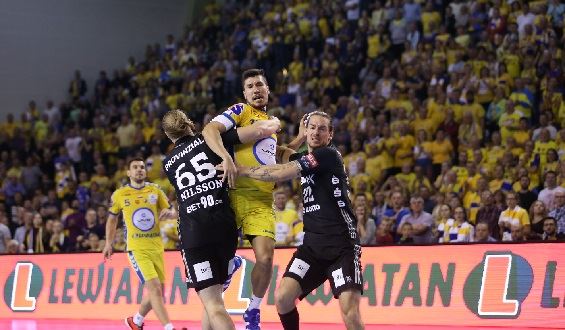 From the 28 teams in the VELUX EHF Champions League Group Phase, 26 had at least one player competing at the Men's EHF EURO 2018. The only exceptions were Elverum and Checkhovskie Medvedi.
This time, the leaders are Kiel, who had 12 players in Croatia, one more than Rhein-Neckar Löwen, PSG and Veszprém. Löwen had players competing for eight different nations, more than any other club.
Number of EHF EURO players/nations per Champions League club:
12/7 - Kiel (2 DEN, 1 SLO, 1 CRO, 2 SWE, 1 SRB, 1 AUT, 4 GER)
11/8 - Rhein-Neckar Löwen (1 DEN, 1 ESP, 1 MKD, 3 SWE, 1 SRB, 1 ISL, 1 NOR, 2 GER)
11/7 - Paris (1 CRO, 1 SWE, 4 FRA, 1 NOR, 1 GER, 1 ESP, 2 DEN)
11/5 - Veszprém (1 CRO, 1 NOR, 1 MKD, 2 SLO, 6 HUN)
10/4 - Barcelona (1 ISL, 3 FRA, 1 MKD, 5 ESP)
9/4 - Flensburg (3 SWE, 1 FRA, 1 NOR, 4 DEN)
8/5 - Brest (1 CRO, 1 SRB, 4 BLR, 1 MNE, 1 CZE)
8/4 - Vardar (3 CRO, 1 SRB, 2 MKD, 2 ESP)
7/3 - Nantes (4 FRA, 1 MKD, 2 ESP)
6/4 - Kielce (2 CRO, 1 SRB, 1 SLO, 2 ESP)
6/3 - Zagreb (3 CRO, 1 SRB, 2 SLO)
5/3 - Metalurg Skopje (1 SRB, 3 MKD, 1 MNE)
5/2 - Montpellier (4 FRA, 1 SLO)
5/2 - Celje (4 SLO, 1 ESP)
4/4 - Plock (1 CRO, 1 SRB, 1 SLO, 1 HUN)
4/2 - Szeged (1 CRO, 3 HUN)
4/2 - Velenje (3 SLO, 1 MNE)
3/2 - Kristianstad (2 SWE, 1 ISL)
2/2 - Skjern (1 SRB, 1 NOR)
2/2 - Schaffhausen (1 CRO, 1 HUN)
2/1 - Zaporozhye (2 BLR)
2/1 - Aalborg (2 ISL)
2/1 - Besiktas (2 MKD)
1 - Leon (1 SRB)
1 - Bucuresti (1 BLR)
1 - Lisbon (1 AUT)
0 - Elverum, Chekhov
Author: Björn Pazen / ew