09.02.2012

The Croatian international focuses on Itxako´s next match against Larvik in the EHF Champions League.
25.09.2011

EHF Women's Champions League countdown, part 11: Grupo Asfi Itxako Navarra (ESP)
07.01.2008

Podravka Vegeta defeat Ribarroja by 26:38. The Croatians secure third place while the Spanish team suffer their fifth consecutive CL defeat.
12.11.2007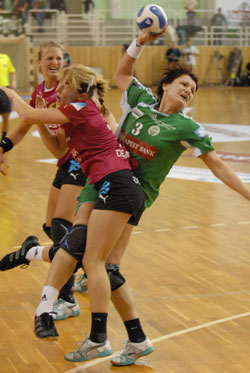 Podravka and Viborg arrived in Hungary for the weekend and only the Danes could leave with points.