30.05.2008


Larvik won the Norwegian Championship easily despite many injury problems.
20.05.2008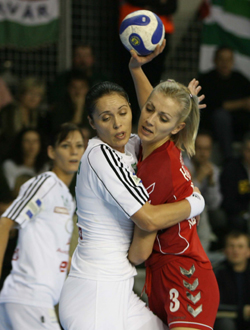 Podravka took back the Croatian Cup and won the 15th league title of the club.
24.04.2008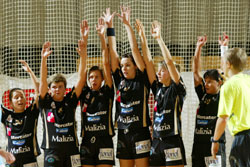 Slovenian Krim Mercator appoint new coach for next season.
14.01.2008


"This is sheer madness, absolute madness, I am absolutely overwhelmed." Herbert Müller could not find the words, after his team had completed the sensation. 1. FC Nürnberg has reached the main round of the Champions League after the 32:26 (15:18) win against the Swedish champion Sävehof in the last group match....
14.01.2008


Krim Mercator's departure from the EHF Women's Champions League was spectacular! After very disappointing performances in the previous five rounds, the Slovenian team took the scalp from one of the top favourites....