How queen Görbicz finally completed her quest for the crown
Anita Görbicz has only worn two jerseys in her career: the one from the Hungarian national team and that of Győri Audi ETO KC.
Her handball brilliance was left unrewarded for a long time. It required seven lost international finals (with some painful semi- and quarter-finals) to finally lift the most precious trophy of all.
Görbicz's struggles to finally conquer the throne she duly claimed had more drama than Daenerys Targaryen's run for hers. The Khaleesi of Győr, with no dragons at all, not only conquered it but also retained it.
String of lost international cup finals
Whoever cursed Győr around the end of the 1990s did a thorough job, that's for sure.
The string of lost international cup finals started in 1999 when Viborg beat Győr for the EHF Cup title when a certain 16 year-old Anita Görbicz was cheering her side from the stands of the late Magvassy sports hall.
A year later the enormously talented playmaker was transferred to the first squad. And when Krisztina Pigniczki joined Dunaferr, Görbicz became the first-choice middle back in the forming golden team of her hometown.
Little did she know at that moment about the troubles waiting for her just around the corner.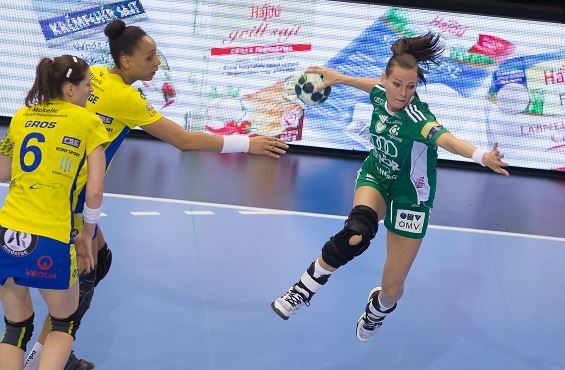 Between 2002 and 2006, Győr reached but lost the final of three EHF Cup competitions and one Cup Winners' Cup.
Luck looked like cutting her some slack in 2003 but fate did not let Görbicz go, yet. Hungary lost the World Championship final against France despite having been up by six goals in the second half.
The individual recognitions, all-star nominations, player of the year titles, domestic trophies, they all promised that the curse would soon be lifted, yet it got even stronger.
In 2009, Györ lost the Champions League final by a single goal on aggregate. And just when Görbicz, who missed the final due to injury, thought it could not get any worse, in 2012 they lost by away goals.
Is this really going to last forever?
Many will remember her face impression upon receiving the top scorer's trophy that year. She must have been thinking what everybody else was: Is this really going to last forever?
Will Anita Görbicz be the first ever athlete, whom everybody considers to be one of the best handball players ever, never to lift a major international trophy? And most importantly: What on earth was still missing?
It is hard to deny that Hungarian athletes tend to stumble and fall in clutch situations. Money time has not been a friend to neither the national team, nor Hungarian clubs.
But Görbicz has been an exception. She is a natural-born leader, the one to raise the flag when her troops fall behind and obviously the one to take the responsibility on and off the court. She did experience devastating collapses by her teams, yet she never caused them.
The first Champions League final defeat did not hit Görbicz especially hard since she had been sidelined for the spring season after suffering a serious knee injury in the derby against Ferencváros.
Still, it was classic Győr. They won in Viborg, with the 17 year-old Anikó Kovacsics replacing Görbicz, only to lose the second leg at home. The defeat completed their bitter grand slam: they had lost at least one final of all major European trophies.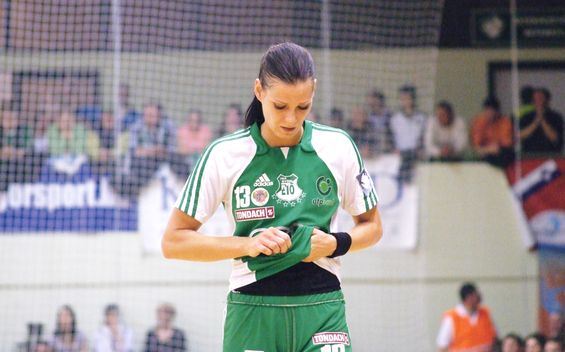 One of the most spectacular Görbicz shows
That 2012 final, when Győr was outdone by Buducnost only by away goals, brought one of the most spectacular Görbicz shows ever.
Having lost six international finals, the playmaker fought like a lioness to finally claim a major trophy as she scored 12 goals in the first leg in Veszprém.
Inspired by the magnificent Görbicz, Győr had a five-goal lead, which they failed to hold on to and they brought only a slim two-goal advantage to Podgorica.
The double local hero - she has lived in Győr all her life, yet she was born in Veszprém as her father completed his compulsory military service there - knew what would be coming. Despite their win in the first leg, she was visibly irritated after the game.
"I am happy with the victory, yet I am angry that we could not maintain our lead. I hope everybody will play their best in Podgorica," said Görbicz, whose teammates had a sloppy game and let Bojana Popovic outscore the Hungarian playmaker.
And fate had one final joke to pull on Görbicz, and it turned out to be the meanest. Győr were up front in the first half in the notorious Moraca but Clara Woltering was torturing the visitors all night and Buducnost built a four-goal advantage.
Heading towards their seventh consecutive final defeat, Görbicz stepped up and despite the brutal marking following her splendid performance in Hungary, she scored some vital goals to bring the trophy within the Hungarian team's reach.
One minute from the final whistle Győr were trailing Buducnost by one goal, yet ex-Győr pivot Ana Djokic found the back of the net to put the Montenegrin in the driver's seat and Görbicz's last-minute goal - her ninth of the game - came in vain: Buducnost had won by away goals.
And why this defeat was the meanest? Because it all happened on her birthday.
Another mesmerizing performance
One year later Ambros Martín and the strongest Győr squad of all time stood out of the Women's EHF Champions League, and the sense that this was going to be the year when they would finally conquer the throne, was all over the place.
Their most dangerous opponent seemed to be CS Oltchim Valcea and when the two giants locked horns in the semi-final, Görbicz put up yet another mesmerizing performance.
Thanks to her eight goals Győr won the first leg in Romania and, without disrespect for the other semi-finalists Krim and Larvik, many thought the deal would be sealed.
But Valcea paralysed Győr, with Silvia Navarro doing most of the job. And 11 minutes from the end the visitors had a six-goal (!) lead.
Once again tragedy was lurking around the corner as Győr's aggregate two-goal advantage was turned into a four-goal deficit. However, surprisingly it was the Romanian side who could not swallow the pressure of money time and Győr made it to the final by a last-minute Heidi Löke goal.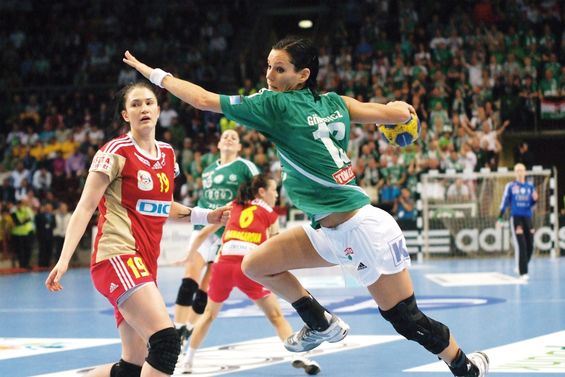 The most precious prize of all
Their opponents in the final were Larvik, who had completed a breath-taking comeback in their semi-final against Krim in Ljubljana after losing the first leg at home.
However, the Norwegian team were no match for Győr, whose goalkeeper Katrine Lunde made sure their three-goal away victory would be more than enough for their first ever international trophy.
Two days before her 30th birthday, the greatest Hungarian handball player of all time finally lifted the Champions League trophy.
Upon holding the most precious prize of all, Görbicz's tears spoke of seven defeats in as many international cup finals, a torn crucial ligament and countless hopes and dreams broken in gut-wrenching style.
But her first words as a Champions League winner spoke louder about who Anita Görbicz really is: "I would like to thank our fans for their support against Valcea in the semi-final. Without them we wouldn't even have made it to the final."
The curse was gone. Győr retained their title the following year - the first time under the new Women's EHF FINAL4 format - and, after losing another final in 2016, Görbicz claimed her third trophy last May.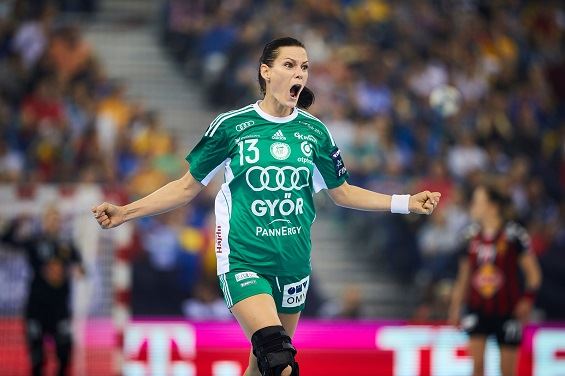 Author: Bence Mártha / ew