07.06.2017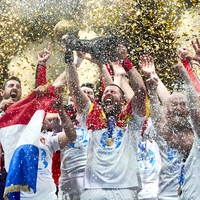 MEDIA RELEASE: Sold-out arena, spectacular entertainment and a record following across TV and digital platforms underline VELUX EHF FINAL4 position as the leading event on the European indoor sports market
06.06.2017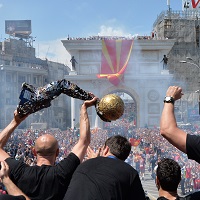 FEATURE: HC Vardar arrive in Skopje after their triumphant VELUX EHF FINAL4 debut to celebrate with a crowd of 150,000 supporters.
04.06.2017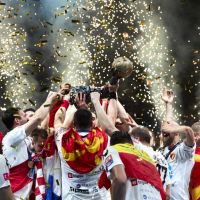 FINAL REVIEW: The VELUX EHF FINAL4 2017 has ended with a major sensation. Debutants HC Vardar take the trophy.
04.06.2017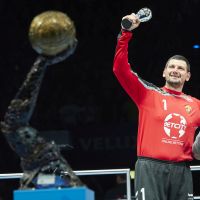 FEATURE: Happy Vardar goalkeeper is MVP of the VELUX EHF FINAL4, while a disappointed Uwe Gensheimer is league top scorer for the second time.