31.05.2007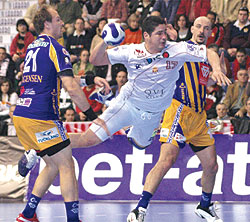 Ciudad Real and Portland have already secured their place in the 2007/08 CL, León and Barcelona are still playing for it. León are in advantage...
27.04.2007


While CL arrived to the final, the Spanish quarterfinalists will face each other again for the Asobal title. Ciudad Real vs Portland on Saturday!
26.03.2007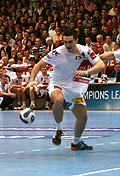 The Macedonian right back had offers from several top clubs, but he decided to return to Zagreb after four seasons in Veszprém.
07.03.2007


István Csoknyai, assistant coach of Veszprém admits that they had no chance to reach the semi-finals against a superb Kiel.
05.03.2007


Over 16, 000 disappointed fans saw in Kölnarena that Valladolid were more deternined in the decisive moments.