31.05.2007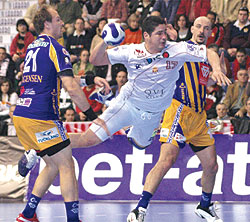 Ciudad Real and Portland have already secured their place in the 2007/08 CL, León and Barcelona are still playing for it. León are in advantage...
29.05.2007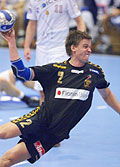 The Danish Championship ended with a GOG victory against Viborg in the final. Gudme will represent Denmark in the CL next season.
27.04.2007


While CL arrived to the final, the Spanish quarterfinalists will face each other again for the Asobal title. Ciudad Real vs Portland on Saturday!
05.03.2007


Portland wins by eight goals against Ciudad Real to reach Champions League semi-finals.