27.11.2014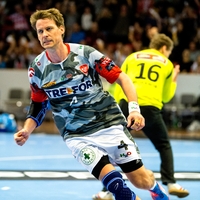 GROUP B PREVIEW: FC Barcelona and KIF Kolding Kobenhavn with the chance to stretch their lead, while Plock can all but secure their Last 16 participation
27.11.2014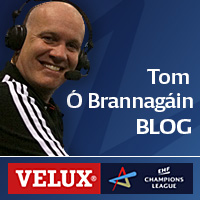 BLOG: ehfTV commentator Tom O Brannagain borrows a famous quote from an ice-hockey legend to describe winning imperatives for both Montpellier and Rhein-Neckar before their Match of the Week clash in the Round 7.
26.11.2014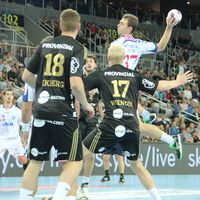 GROUP A MATCH REVIEW: THW Kiel secured a knockout stage berth with three games to spare after a rousing performance by Steffen Weinhold helped them to a crucial victory against HC PPD Zagreb.
26.11.2014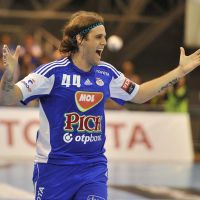 GROUP D MATCH REVIEW: MOL-Pick Szeged comfortably beat HC Motor Zaporozhye in Kiev on Wednesday, cementing their place in the knockout stage of this year's VELUX EHF Champions League.
26.11.2014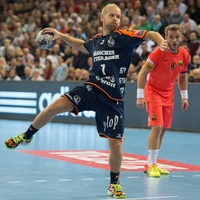 EXCLUSIVE INTERVIEW: Danish wing Anders Eggert will face his country-fellows in the cross-border duel
26.11.2014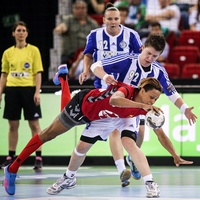 INTERVIEW OF THE WEEK: The French centre back Allison Pineau reveals to eurohandball.com why she joined RK Krim Mercator and how far she thinks France can go at the EHF EURO 2014
26.11.2014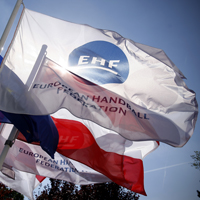 OFFICIAL STATEMENT: EHF Court of Handball has suspended the player of Macedonian champions for the next match against PSG Handball.
26.11.2014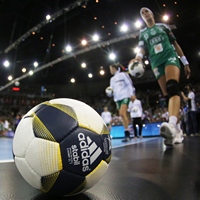 NEWS REPORT: 163 days before the 2015 Women's EHF FINAL4 throws off in Budapest's Papp László Sportaréna, tickets for the final weekend of the Women's EHF Champions League have gone on sale
26.11.2014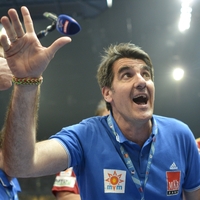 NEWS REPORT: Carlos Ortega, who won each and every available Hungarian trophy since his arrival, extended his contract until 2017
26.11.2014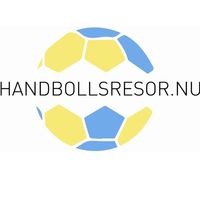 NEWS REPORT: Good news for fans in Sweden who have yet to grab their VELUX EHF FINAL4 tickets
25.11.2014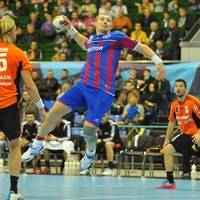 GROUP D PREVEW: With Zaporozhye suddenly bursting into life, there is a four-horse race for the two remaining Last 16 spots behind group leaders Kielce and Szeged
25.11.2014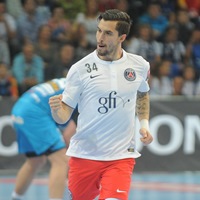 GROUP A PREVIEW: THW Kiel can book their knockout stage berth when they host Zagreb on Wednesday, PSG can edge closer as they are odds-on favourites at home to HC Metalurg while Brest and La Rioja are heading for a dogfight to avoid an early exit in Group A.
25.11.2014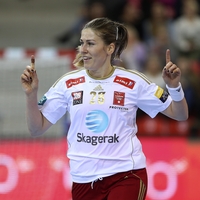 NEWS REPORT: Handball experts from across Europe discuss this season's Women's EHF Champions League so far