25.09.2016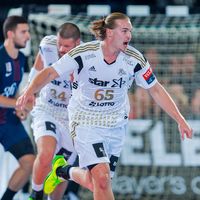 GROUP A REVIEW: A great performance from goalkeeper Corrales is not enough for Plock to beat Barcelona, and Kiel beat PSG by one.
26.09.2016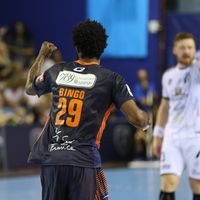 GROUP C REVIEW: Montpellier defeat TATRAN Presov with a strong second half and seven goals from Vid Kavticnik.
25.09.2016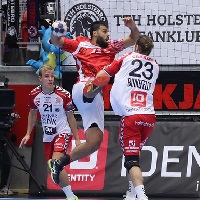 GROUP D REVIEW: Holstebro earned an important point on their VELUX EHF Champions League debut thanks to a last-second equaliser against Dinamo Bucuresti
25.09.2016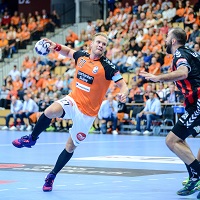 GROUP B REVIEW: Pick Szeged were held to a thrilling 28:28 draw by visiting Rhein-Neckar Löwen, while Vardar enjoyed a comfortable 28:23 win at Kristianstad
24.09.2016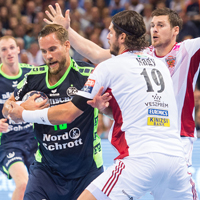 GROUP A REVIEW MOTW: Telekom Veszprem led by six goals, but the 2014 VELUX EHF Champions League champions SG Flensburg-Handewitt showed a strong will in the final stages of the Match of the Week.
24.09.2016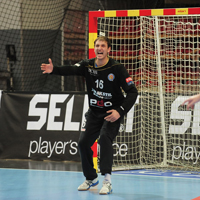 GROUP C REVIEW: The third and final day of the first round of matches in the group saw Metalurg squeeze past their Norwegian opponents.
24.09.2016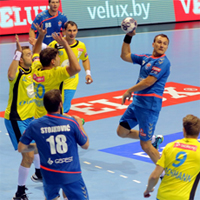 GROUP B REVIEW: KS Vive Tauron Kielce started their title defence with a hard-fought 29:24 win at HC Meshkov Brest, while Slovenians RK Celje Pivovarna Lasko took a well-deserved 30:28 win over rivals HC PPD Zagreb.
23.09.2016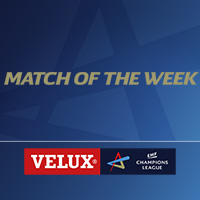 NEWS REPORT: In the new season Tom O'Brannagain will be reinforced by his two Irish fellows David Bregazzi and Chris O'Reilly
24.09.2016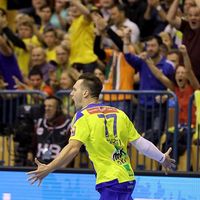 NEWS REPORT: Slovenian champions with an opportunity to make an immediate impact on the VELUX EHF Champions League with a win against their traditional rivals
23.09.2016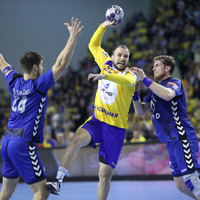 GROUP B PREVIEW: Vive Tauron Kielce, will launch their bid to retain European club handball's most coveted title against Meshkov Brest, while HC PPD Zagreb visit RK Celje Pivovarna Lasko in the opening round.
22.09.2016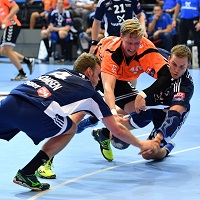 GROUP A REVIEW: Bjerringbro take both points at Schaffhausen in a thrilling VELUX EHF Champions League group A opener
22.09.2016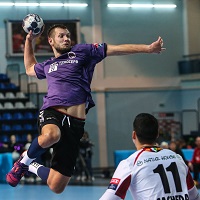 GROUP C REVIEW: Chekhovskie Medvedi and La Rioja played a tight and exciting game. In the end there was no winner in it
22.09.2016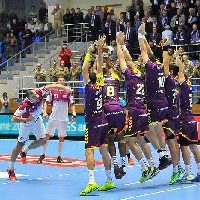 GROUP D REVIEW: A game with eight lead changes ends in an exciting draw as Nantes failed to beat Zaporozye and win their first game ever in the VELUX EHF Champions League