13.02.2016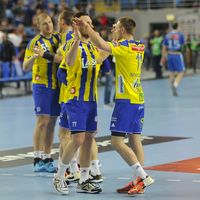 GROUP A REVIEW: The Slovenian side are back in the race for the Last 16, while Veszprém are back in second
13.02.2016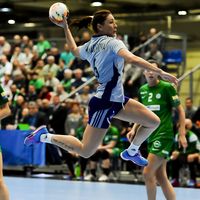 MATCH REPORT: FTC put up a great performance and were in the lead for most of the game but the visitors managed to snatch a draw in dramatic circumstances
12.02.2016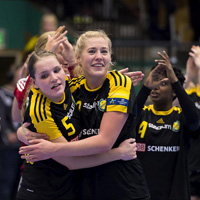 GROUP 2 MATCH REVIEW: Swedish title holders IK Savehof celebrated their first Women's EHF Champions League Main Round win of the season with a convincing display against Danish rivals, FC Midtjylland.
12.02.2016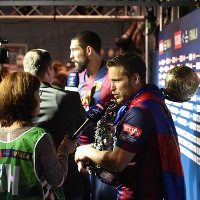 NEWS REPORT: Starting from Friday 12 February media representatives can apply for an accreditation to the biggest club event of the year. Deadline for requests on Friday 6 May.
12.02.2016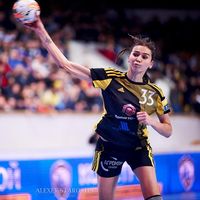 GROUP 1 PREVIEW: Leaders try to maintain their perfect run in the red hot arena of FTC while in-form Fleury and Baia Mare clash for qualification spots
12.02.2016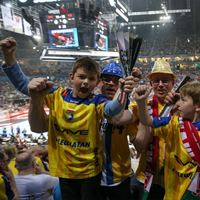 NEWS REPORT: More than 1,5 million visitors at 146 events in 2015 in the home of the VELUX EHF FINAL4
12.02.2016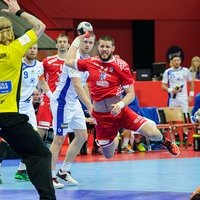 FEATURE: Significant players among the late entries in the VELUX EHF Champions League
12.02.2016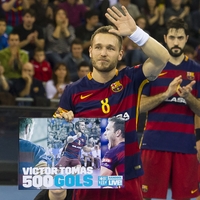 NEWS REPORT: FC Barcelona Lassa captain extends his contract with the VELUX EHF Champions League winners until 2020
11.02.2016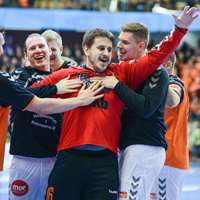 GROUP B REVIEW: Three teams tied for top spot, before Barcelona's away game at Montpellier on Sunday
11.02.2016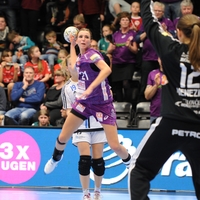 GROUP 2 PREVIEW: Vardar, Bucuresti and Midtjylland are embroiled in a fierce three-way battle to secure quarter-final tickets, as frontrunners Buducnost and Györ lock horns in Podgorica
10.02.2016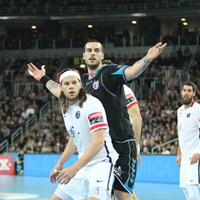 GROUP A REVIEW: Omeyer brings French champions back on the top of the table, while bravely fighting Croats miss early qualification for the Last 16
10.02.2016

GROUP B PREVIEW: Rhein-Neckar Lowen are at home to HC Vardar in the group's most eagerly awaited clash while front-runners FC Barcelona Lassa visit Montpellier HB, looking to stay on course for a top-six finish.
10.02.2016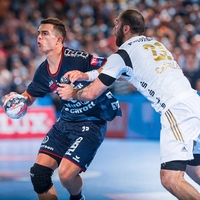 BLOG: Tom heads to northern Germany where three champions have become two, but that makes the ehfTV Match of the Week between Flensburg and Kiel no less tantalising