22.10.2016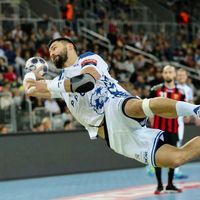 MOTW GROUP B REVIEW: HC PPD Zagreb celebrated a memorable home win over favourites HC Vardar, while RK Celje Pivovarna Lasko earned a share of the spoils at IFK Kristianstad after a thriller in Sweden
22.10.2016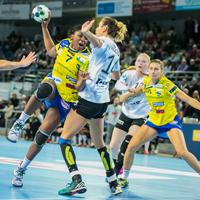 GROUP A REVIEW: Montenegrin side Buducnost took their second win in succession after a seven goal win (30:23) in Norway, against Glassverket, while Metz Handball got their first champions league points of the season by defeating Thüringer HC 25:18.
22.10.2016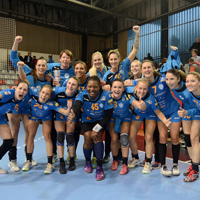 GROUP D REVIEW: Goalkeeper Misa Marincek and right wing Aneta Benko were central figures for RK Krim Mercator as they got their first win in the competition this season, beating Larvik 24:22.
22.10.2016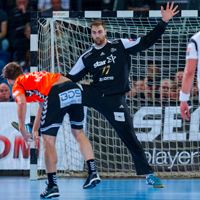 GROUP A REVIEW: Catalans keep their unbeaten record by fifth win and THW needed to break strong Kadetten resistance
22.10.2016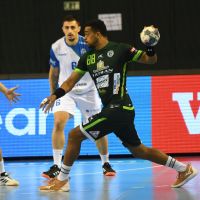 GROUP C REVIEW: Tatran Presov claimed an important win against Chekhov to stay in the race in group C.
22.10.2016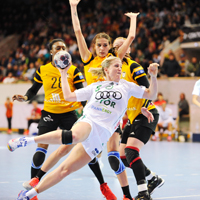 GROUP C REVIEW: CSM Bucuresti lost their first game after winning the Women's EHF Champions League last season, while Györ mounted an aggressive comeback to win in Rostov
22.10.2016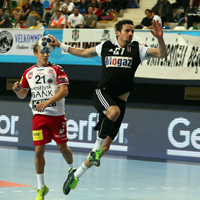 GROUP D REVIEW: HBC Nantes top the group with Besiktas one win behind and Motor another further down thanks to all three dispatching Dinamo, ABC/UMinho and Holstebro
21.10.2016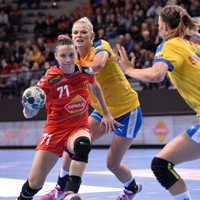 GROUP B REVIEW: HC Vardar played an impressive game against HC Leipzig and earned their first group match win this season.
21.10.2016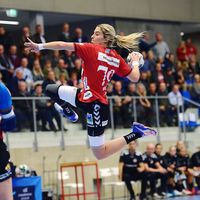 GROUP D PREVIEW: Sävehof and Esbjerg who both won their first matches, meet in another Scandinavian derby, while Krim and Larvik are chasing their first points in their meeting in Ljubljana
21.10.2016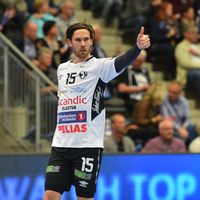 GROUP C PREVIEW: Round 5 will mark the halfway point in Groups C and D this weekend as it slowly turns into crunch time for many of sides
21.10.2016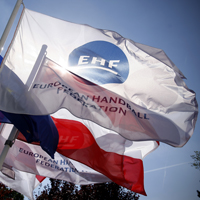 OFFICIAL STATEMENT: Court of Handball rules out any further sanctions for both players, who were shown a red card in the VELUX EHF Champions League Round 4.
21.10.2016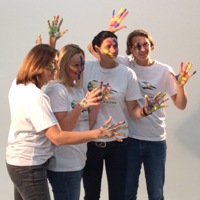 NEWS REPORT: Valérie Nicolas, Grit Jurack and Karen Brødsgaard will visit matches of the Women's EHF Champions League to promote the championship in Sweden
21.10.2016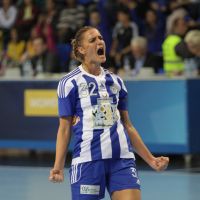 GROUP A PREVIEW: Former WCL winners Buducnost visit the competition's debutants, Glassverket, while Metz and Thüringer HC clash in a battle of two teams aiming for a top-two finish.