Early-bird sale for WOMEN'S EHF FINAL4 breaks record
The start of ticket sales for the WOMEN'S EHF FINAL4 2018 has exceeded all expectations.
More than 2,000 fans made use of the early-bird promotion which offered tickets for last year's prices and have already secured their place at the showpiece event.
The WOMEN'S EHF FINAL4 2018 takes place on 12/13 May next year in the 12,000-spectator Papp László Budapest Sportaréna. It is the fifth time that the event comes to the Hungarian capital.
Following the end of early-bird sales, tickets are now available in five different categories and can be purchased at www.ehfFINAL4.com
Category I: 49,990 HUF
Category II: 34,990 HUF
Category III: 24,990 HUF
Category IV: 14,990 HUF
Category V: 9,990 HUF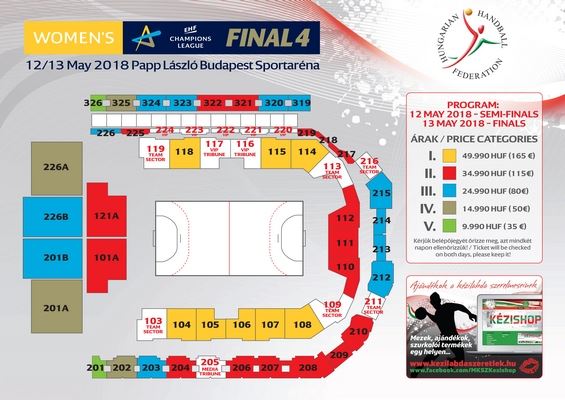 Author: EHF / ts