Kurtovic and Frafjord complete CSM's dream team
CSM's ambitions seem higher than ever, announcing two other important transfers after signing Cristina Neagu last month.
Larvik duo Amanda Kurtovic and Marit Malm Frafjord, both winners of EHF EURO 2016 with the Norwegian national team, have been officially presented by the Romanian club on Sunday.
"Both players are excellent signings for us. They are both former Olympic champions and have plenty of experience on the highest level. CSM have proven once again to be a great club, which can attract important players," CSM president Alin Petrache.
Stellar back court for CSM
Kurtovic is a two-time world champion, who also won gold medals at EHF EURO 2016 and the London Olympic Games in 2012.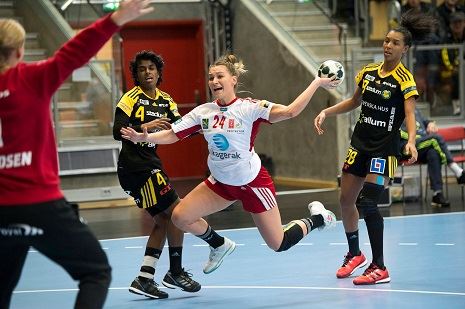 The right back, who can also play as a right wing, completes a stellar back court for CSM, with Cristina Neagu and Isabelle Gullden already committing to the Romanian club for the next two years.
"This is a new chapter of my career and I am truly happy I signed with a huge club like CSM," said Kurtovic, who leaves Larvik after two seasons. It will be Kurtovic's second stint outside of Norway, having played for Viborg between 2012 and 2014.
The 25-year old Norwegian is sharing second place on this season's top scorer list of the Women's EHF Champions League. Kurtovic has 74 goals, similar to Vardar's Andrea Penezic, and four behind Astrakhanochka's Karina Sabirova.
A new motivation
Frafjord, 31, will reinforce CSM's defence as Linnea Torstenson will move to Nice after the season. The experienced line player is a four-time EHF EURO champion, and has won two Olympic gold medals and one world title with Norway.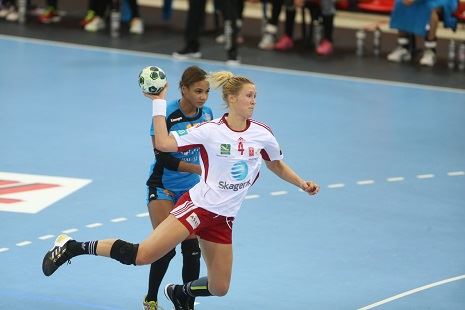 Frafjord played 11 seasons in the Women's EHF Champions League for Byasen, Viborg and Larvik, and will leave Norway for the second time after being four seasons with Viborg.
"I wanted something new, a new motivation in my career and CSM is the best club for me right now," Frafjord said.
The Romanian side won their third consecutive national title on Saturday with a 30:21 victory over Magura Cisnadie. After winning the title on their debut season, CSM will take part in the Women's EHF Champions League for the third straight year next season.
Author: Adrian Costeiu / ew