Fiery encounters to clear up quarter-final picture
Two winless games saw CSM slide down to the second place in Group A, but the Romanian side could bounce back this weekend at home against FCM, who are fighting to keep their quarter-final hopes alive.
Moving on to Group 2, Vardar will secure first place with a win over Bietigheim, while Metz and FTC battle for second place and a chance to play the second leg of their quarter-final at home.
With two wins in the two remaining rounds, Györ will secure first place in Group 1
A win against Krim would be Rostov's 20th in the Women's EHF Champions League
Buducnost's 29:21 Round 1 win over Thüringer HC could be crucial when they meet again on Sunday
GROUP 1
NFH – Nykøbing Falster Håndboldclub (DEN) vs Györi Audi ETO KC (HUN)
Saturday 3 March, 13:30 local time, live on ehfTV.com
Losing Nora Mørk for the rest of the season is undoubtedly a tough blow for Györ, but the Hungarian side are thriving in the face of adversity.
Many did not expect an elite defensive performance, especially with Eduarda Amorim still out injured, yet the Hungarian powerhouse limited CSM's stellar attack to only 24 goals scored on Monday.
The impressive 28:24 win saw Györ take control of Group 1 and two wins in the final two rounds, against NFH and Krim, will secure them first place.
"Our objective in to be in the FINAL4 and this win brought us closer to achieving it. We have to maintain our good performances," said Györ's coach, Ambros Martin.
NFH have been a surprise package on home court, winning two games and losing only one, against Rostov, while surprising CSM in the group matches.
Györ are still the favourites, especially after winning 32:23 in the first leg last month, the game in which Mørk suffered her ACL injury.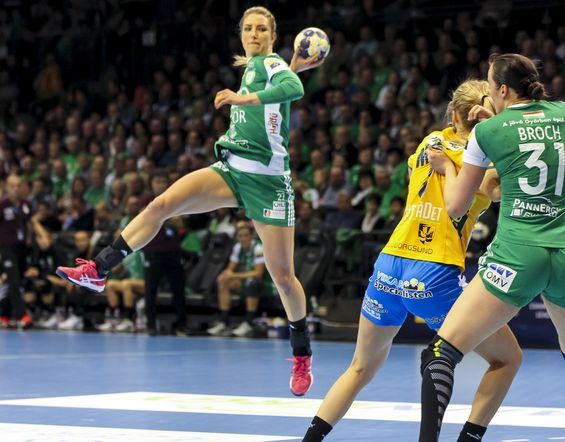 RK Krim Mercator (SLO) vs Rostov-Don (RUS)
Saturday 3 March, 19:30 local time, live on ehfTV.com
As the Slovenian side braces for a doubleheader against Rostov and Györ, their chances of progression look slimmer than ever.
The Slovenian side must earn at least one point in the last two rounds if they are to proceed, but they still need Nykøbing to lose both of their remaining matches.
Krim welcome one of the in-form teams of the main round phase, as Rostov are riding a six-game unbeaten streak, including five wins.
Yet there are still questions over Rostov's strength, after the Russian side drew midweek in the domestic league against third-placed Astrahanochka, 33:33, on home court.
A win would be the Rostov's 20th in Women's EHF Champions League history, a week after reaching another milestone - scoring their 900th goal against NFH.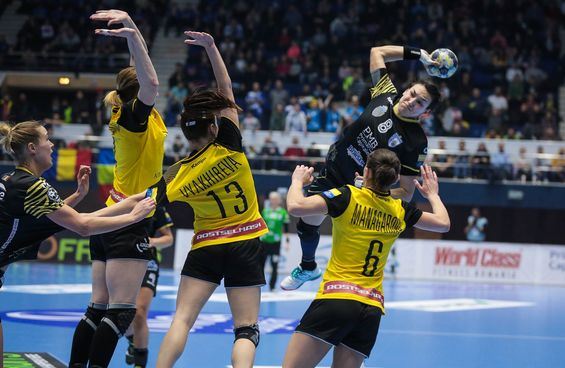 CSM Bucuresti (ROU) vs FC Midtjylland (DEN)
Sunday 4 March, 15:45 local time, live on ehfTV.com
This was not part of the plan. CSM's two off performances have produced just one point and they now look likely to finish third in the group.
Two wins in the final two rounds, against FCM and Rostov, would see them climb to at least second, but CSM need to sort out their offensive efficiency, after scoring 22 goals against Rostov and 24 against Györ on Monday.
"We are still a strong team and we will play better, I am sure of it. We have fantastic players and our team spirit will prevail," said CSM left wing Majda Mehmedovic.
The hosts will be hoping for more from superstar Cristina Neagu, who scored 11 goals from 28 shots in the last two rounds.
The game against FCM looks exactly what CSM needed to change their fortunes. The Danes are last in the group, with only four points, and desperately need a win in the Romanian capital.
The lost on their previous two trips to Romania, including a 24:22 loss two seasons ago, when current CSM coach, Helle Thomsen, was in charge of the Danish side.
Midtjylland are on a five-match winless run, including two consecutive draws against NFH and Krim in the last two rounds.
GROUP 2
HC Vardar (MKD) vs SG BBM Bietigheim (GER)
Friday 2 March, 20:00 local time, live on ehfTV.com
After a nine-game winning run, their best ever in the Women's EHF Champions League, Vardar finally cracked against Metz last week, losing 24:22.
It was not a loss which influenced Vardar too much, as the Macedonian side had a healthy advantage at the top of the group.
But the loss played exactly into their opponents' hands, with a blueprint on how to secure a win against the Macedonian powerhouse unlocked.
It will be difficult, if not almost impossible, for Bietigheim to win in Skopje. The German side has by far the worst defensive record in the competition, with 241 goals conceded.
Moreover, they are fresh off a 34:21 drubbing at the hands of rivals Thüringer HC, who handed Bietigheim their worst defeat in the competition this season.
The German champions have no chance to proceed to the next phase, therefore the lack of pressure could help them play more freely against Vardar, but the hosts are huge favourites, especially after the convincing 38:26 from the first encounter between the two teams.
A win will see Vardar win the group, as their advantage would be unassailable, irrespective of the other results in the group.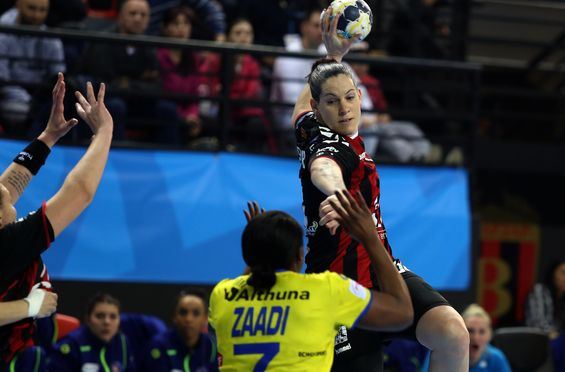 FTC-Cargo Rail Hungaria (HUN) vs Metz Handball (FRA)
Saturday 3 March, 15:30 local time, live on ehfTV.com
This encounter is likely to decide which team finishes second in the group and have an advantage in the quarter-finals.
They will, however, probably play against CSM Bucuresti or Rostov, but will have the second leg at home, in front of their own fans.
Metz could secure second place with a win, after already handing FTC a 27:25 loss, their only defeat in the main round.
The French side are the in-form side of the group, with a three-game winning streak, including last week's 24:22 success against Vardar, handing the leaders their first loss of the season.
But they lost their first point of the season in the French League on Wednesday, after a 30:30 draw against Issy Paris, a match which did not feature left wing Manon Houette and left back Xenia Smits, who are doubtful for the clash against FTC.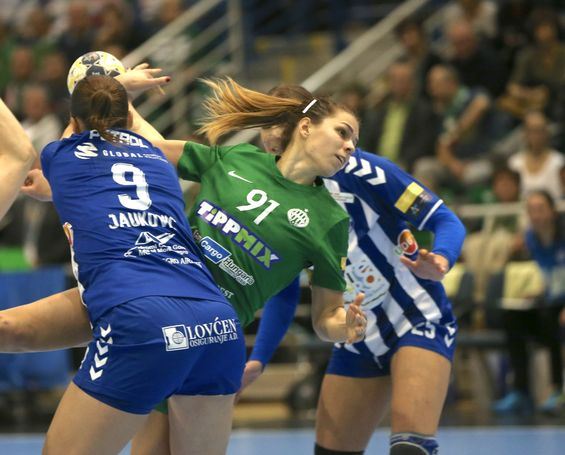 Thüringer HC (GER) vs Buducnost (MNE)
Sunday 4 March, 14:00 local time, live on ehfTV.com
The two sides met eight times over the last seven years, with the German team winning only once, a home game in the group phase five seasons ago.
A repeat result will apply pressure on the young Buducnost side, even if the Montenegrin powerhouse won the reverse fixture 29:21 a month ago.
It would be another magic result for Herbert Muller's side, who started the main round phase with zero points and could proceed to the quarter-final phase if they play their cards right.
"After our good performances in recent weeks, we go into this game full of optimism and we will do everything we can to win," said Muller.
The Montenegrin side will try to rely once again on their powerful back line and especially on their defence.
The heart-breaking 24:23 loss against FTC last week, in a packed Moraca, saw Buducnost's chances to progress suffer a blow, yet the mood is still upbeat in the Montenegrin team.
"Experience and quality was on FTC's side and this can be said in most games this year. But I am proud about how to players did and this is the type of game that builds a strong team," said Buducnost's coach, Dragan Adzic.
The Montenegrin side cannot improve upon fourth place in the group, which they will secure with a draw in Germany.
Author: Adrian Costeiu / cor