Vyakhireva stars as Rostov-Don seal quarter-final spot
Rostov-Don have secured a place in the Women's EHF Champions League Quarter-finals on Saturday. The Russian hosts recovered from a shaky start and an early two-goal deficit against Nykøbing Falster Håndboldklub before easing to a 32:22 win.
Their fourth win in the last five games raised Rostov's points total to 11, leveling Group 1 leaders CSM Bucuresti, who play Györ on Monday.
Anna Vyakhireva scored a perfect eight from eight for Rostov

Rostov are on a five-game unbeaten run, and meet Krim next week

Hosting Györ next week, NFH are currently in fourth ahead of Krim and FCM
Rostov-Don (RUS) vs NFH-Nykøbing Falster Håndboldklub (DEN) 32:22 (14:13)
It was not the start Rostov expected, after they drew in the last round with CSM Bucuresti. The Russian side were outplayed by the high-octane pace from NFH, who took the lead (7:6) after mixing up their play well, with five different scorers in the first 10 minutes.
But the Russian defence started to up their game as Mayssa Pessoa replaced Anna Sedoykina between the goal posts.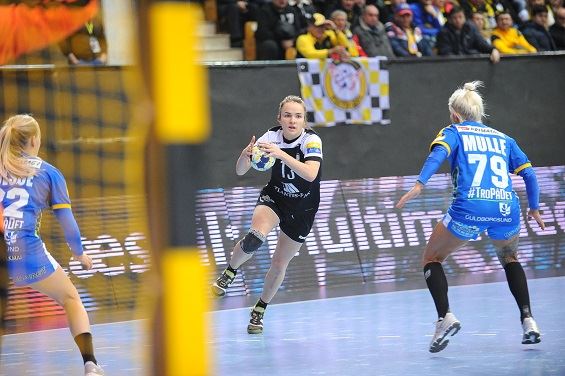 From 9:7 down, a 6:1 run sparked by a flurry of fast breaks finished by Iuliia Managarova saw Rostov take control of the game as NFH had little answer in attack. Yet the Danish side kept Rostov in check, with the Russian side enjoying a slim lead (14:13) at half-time.
The Danish back line continued to impress, with Johanna Westberg and particularly Celine Lundbye Kristiansen, the 21-year old right back, in superb form.
But Rostov had the upper hand as the balls recovered in defence were quickly converted into goals from fast breaks, with a 4:1 partial between the 31st and the 38th minute helping the hosts ease to another win.
It was on the back of another 12:2 run that saw NFH reduced to silence, without scoring a goal for 13 minutes. It helped Rostov ensure the win, with an immense effort from Anna Vyakhireva, who scored eight times from as many attempts as the Olympic Games MVP starred once again for the Russian team.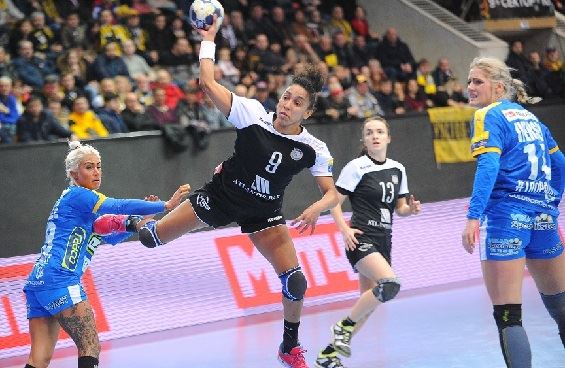 "I am happy with our performance," Rostov coach Frederic Bougeant said. "You won't win if you don't respect the strategy. It was hard in the first half, but we were following our strategy, our philosophy. Probably this game was our best in terms of tactics."
The 32:22 win helped Rostov tie CSM Bucuresti on the top of the table with 11 points, while NFH remained in fourth place with five points, one clear of Krim and two ahead of their Danish rivals, FC Midtjylland.
"We played seven against six, but lost the ball three times and that changed everything," Nykøbing coach Jakob Larsen said. "Rostov-Don are a very clever tactical team, one of the best these days."
Author: Adrian Costeiu / ew