Vardar sail into main round with maximum points
Vardar made it six wins out of six after yet another dominant display in the group phase, beating Thüringer on home court. The classy Macedonian outfit overpowered their German rivals, who must wait until Sunday to find out if they have advanced to the main round.
Vardar assured of a head start in the main round as they bid to reach the knockout rounds
Thüringer await their fate, which is now in the hands of FTC who visit Larvik on Sunday
GROUP C
HC Vardar (MKD) vs Thüringer HC (GER) 29:21 (12:12)
Vardar romped into the EHF Champions League Main Round after an emphatic home win over Thüringer ensured they finished the group phase with a maximum 12 points, meaning that they will take eight points into the main round of Europe's premier club competition.
Thüringer on the other hand must wait for the outcome of Larvik's home game against FTC-Rail Cargo Hungaria on Sunday. The Norwegian side only need a draw to advance, and will line up against a Hungarian side already guaranteed of qualification.
Sensing that they needed to stage a huge upset in order to boost their hopes of advancing, Thüringer held their own in the first half and fought back from a three-goal deficit several times.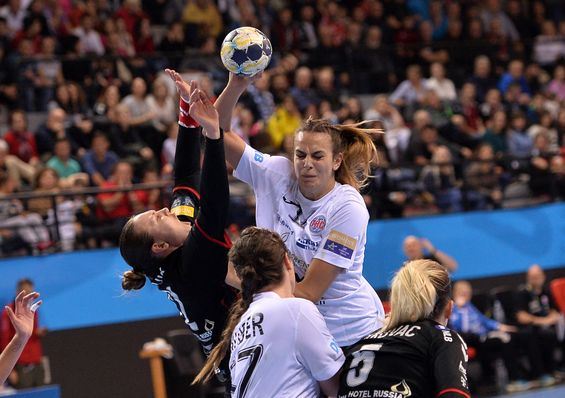 Vardar were lazy in defence early on, allowing Iveta Luzumova, Alexandra Mazzucco and Beate Scheffknecht to score three goals each for the visitors in the opening period, while Andrea Penezic netted as many for the home side.
The second half was a different story though, as Vardar stepped up a gear and pulled away into a 23:16 lead with 13 minutes remaining. Right wing Jovanka Radicevic began to fire on all cylinders.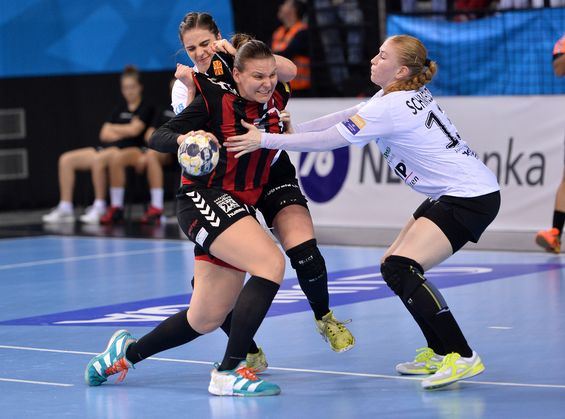 Thüringer fought hard to keep the deficit down but they struggled in attack, with Vardar tightening their defence and engineering a barrage of uncontested fast breaks.
Lacrabere led Vardar with seven goals and Radicevic chipped in with six, while Polina Kuznetsova scored five and Penezic added four to underline the home team's potent roster. Luzumova was Thüringer's top scorer with six goals from 16 shots.
Author: Zoran Milosavljevic / ap