Four teams compete for last two main round spots
It's all or nothing for four teams in the Women's EHF Champions League this weekend.
Before the final round of group matches, most teams advancing to the main round are known – in particular, all teams progressing from Groups A and B.
However, there are still some questions left in the two other sections. In Group C THC and Larvik are level on points, while in Group D it is all between Buducnost and Vipers, who go head to head in Podgorica.
10 teams are already through to the main round

Gdynia and Brest have no points, and no chance to advance

Vardar are the only team with a 100-percent record
GROUP A
NFH-Nykøbing Falster Håndboldklub (DEN) vs RK Krim Mercator (SLO)
Sunday 19 November, 15:10 hrs local time, live on ehfTV.com
Both NFH and Krim have already qualified for the next stage, yet their encounter will be important as the points taken from it will be carried over to the main round.
At home, Krim narrowly beat Nykøbing in Round 2 (27:26), and now the Danish side are looking for revenge. NFH have not yet dropped any points at home.
The team coached by Jakob Larsen play their debut season in the European top flight and second international season overall, yet they feel quite confident among the continental elite.
With one match to go in Group A, Nykøbing are level on six points with the much more experienced Krim. But so far, each of the sides have just two points to take with them to the next stage as their victories against outsider Gdynia will not count.
Even though they won't overtake group leaders Bucuresti, NFH and Krim certainly have something to fight for.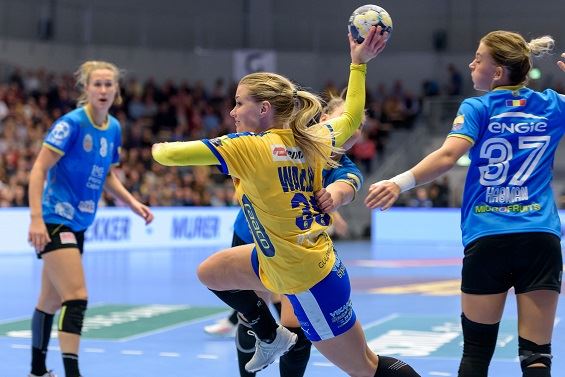 Other Group A match:
CSM Bucuresti (ROM) vs Vistal Gdynia (POL)
Sunday 19 November, 16:00 hrs local time, live on ehfTV.com
GROUP B
Rostov-Don (RUS) vs FC Midtjylland (DEN)
Saturday 18 November, 17:00 hrs local time, live on ehfTV.com
The situation in Group B is quite similar to Group A. The current title holders from Györ firmly hold the first place, and they have a solid baggage of six points to take to the main round.
Rostov and Midtjylland, who have both secured promotion as well, have just two points each to be carried over so far, which will give them enough motivation for their clash in Russia.
"Our goal is not just to go through, but to earn as many points as possible in the group matches. So it's extremely important to beat Midtjylland," Rostov coach Frederic Bougeant says.
The Danish side have the same goal, and they already beat the Russian champions in Ikast (24:21), so now they harbour hopes to repeat the trick away from home.
While Rostov have a number of prolific scorers in their star-studded squad, Midtjylland's attack is highly dependent on Veronica Kristiansen.
Last week, the in-form Norwegian netted as many as 11 times against Györ and is currently the third best scorer of the whole competition with 38 goals, so Rostov should keep an extra eye on her.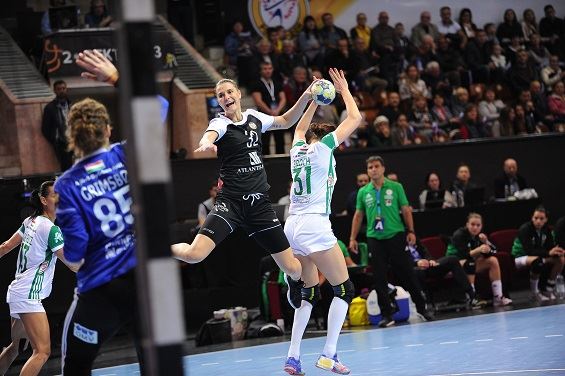 Other Group B match:
Györi Audi ETO KC (HUN) vs Brest Bretagne Handball (FRA)
Saturday 18 November, 15:00 hrs local time, live on ehfTV.com
GROUP C
HC Vardar (MKD) vs Thüringer HC (GER)
Friday 17 November, 19:00 hrs local time, live on ehfTV.com
Last season Vardar enjoyed their longest winning run ever in the European top flight as they claimed eight straight victories. Now the Macedonian side have five consecutive wins under their belt – and they are certainly looking for more.
Being the only side in the entire competition with a 100-percent record, Vardar already secured their promotion to the main round in Round 4. And following the narrow away victory against FTC, the Skopje-based team made sure they will finish top of Group B.
While second-place FTC are through as well, the third advancing team is yet to be determined.
THC and Larvik are level on two points, but the German side have an advantage based on their head-to-head encounters: THC won in Norway 31:27, Larvik in Germany last week 25:22.
So this weekend, Larvik need to claim more points than Thüringer HC in order to go through.
The German team are expected to have a hard time in Skopje, but even a defeat will not prevent them from progressing as long as Larvik obtain no points against FTC.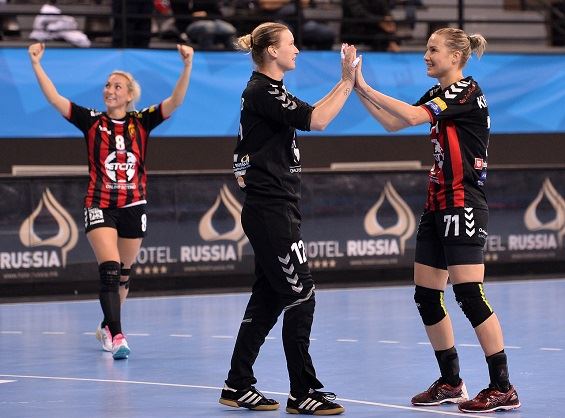 Other Group C match:
Larvik (NOR) vs FTC-Rail Cargo Hungaria (HUN)
Sunday 19 November, 15:00 hrs local time, live on ehtTV.com
GROUP D
Buducnost (MNE) vs Vipers Kristiansand (NOR)
Saturday 18 November, 19:00 hrs local time, live on ehfTV.com
While Metz and Bietigheim have already claimed their tickets to the main round, it is still unknown which team from Group D will join them in the next phase of the EHF Champions League.
Third-place Buducnost have two points more than the Norwegian outsider, yet a victory in their direct clash in Podgorica will bring Vipers to the next round.
And the debutants from Kristiansand certainly know how to beat Buducnost as they already did it in Round 2. Granted, the emphatic 29:19 victory has so far been the only one in the group for Vipers, who are on a three-game losing run.
Yet their defeats were quite narrow, so Buducnost should be wary of their rivals. But on home court the Montenegrin side will likely be the favourites.
The young team of Dragan Adzic are very inconsistent in this season, and they have lost all their games away from home. But in Podgorica, Buducnost have not dropped any points yet – and they just need to continue this trend in order to go through.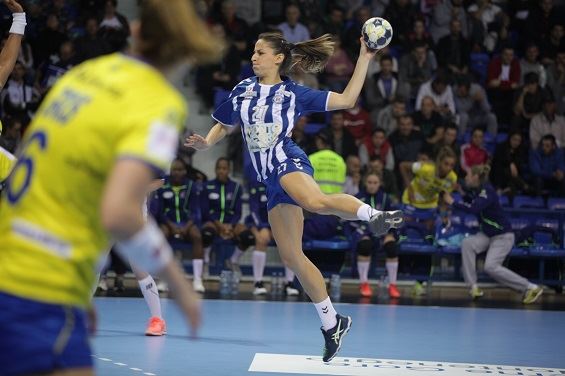 Other Group D match:
Metz Handball (FRA) vs SG BBM Bietigheim (GER)
Sunday 19 November, 15:00 hrs local time, live on ehfTV.com
Author: Sergey Nikolaev / ew