Can anyone beat Györ?
One cannot jump to conclusions after only one round of a competition, but several patterns have been on display last weekend that can generate an early analysis of the Women's EHF Campions League 2018/19.

The attacks were superb, but bear in mind that this is only the start. Györ are eyeing another superb unbeaten streak, while Brest's start of the season put a serious doubt on their success story.

Here are five talking points after Round 1:

1. Record number of goals scored in Round 1

They say defence wins championships, but Round 1 of the Women's EHF Champions League has brought an offensive bonanza on the court.

There were 458 goals scored in eight games - a record for the opening round of group matches in the past nine years. Last season, for instance, the 16 teams scored only 420 goals in their first matches.

Györ and CSM Bucuresti boasted the best attacks of the round, with 39 and 36 goals scored, but the feeling was that every side tried their utmost on the offensive end of the court.

But also defensive-minded teams, like Buducnost and Rostov, have surpassed over 30 goals scored, which can also mean that teams could rely heavier on their attacks this season.

2. Cristina Neagu is back in business

The race for the top goal scorer ranking could feature a tougher battle between the best players in the competition.

Last season, Cristina Neagu took the laurels with a 110-goal display over the 16 games played by CSM Bucuresti, and the Romanian sharpshooter, who looked a tad out of sorts in recent domestic games, is back in business.

The 30-year-old left back looked back like her old self and scored nine times against FTC-Rail Cargo Hungaria, a feat matched by Brest Bretagne's Ana Gros and Sladana Pop-Lazic.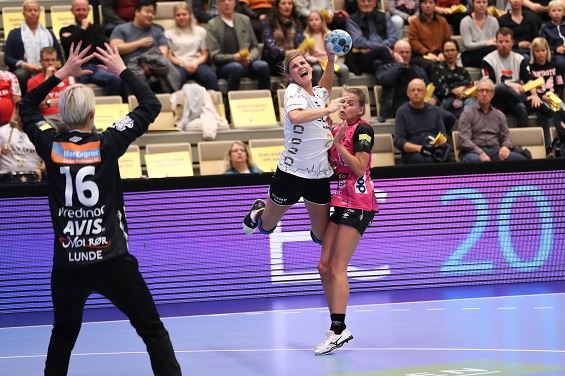 3. Qualification tournaments winners pass their tests

This season 14 teams gained direct access to the Women's EHF Champions League's Group Matches, while two other teams had to take the hard way into the competition.

While SG BBM Bietigheim ran over their opponents in the qualification tournament in Lublin, hosts Podravka Vegeta had to sweat until the dying seconds to beat SCM Craiova in the other qualification tournament.

But both sides came out unscathed after away games in Round 1 this weekend: Podravka's 28:26 win against Thüringer HC was definitely the highlight of the weekend, but Bietigheim were also impressive in the 27:27 stalemate against Vipers.

4. Is it impossible to beat Györ?

The title holders are basically a new team this season, with a new coach in Gabor Danyi, fresh faces like Amandine Leynaud, Kari Brattset and Veronica Kristiansen, but with the same injury woes, after losing Nora Mørk again with knee problems.

Their longest unbeaten run in the competition is tough to challenge - a 22-game mammoth streak between May 2013 and November 2014 - but they haven't lost for 10 straight games now and it is hard to see who in Group C is going to beat them.

Credit also goes to Danyi, who oversaw 16-year-old back Laura Kurthi's debut, as the player born in 2002 scored her first goal of the season with one minute to spare in Györ's healthy 39:23 win against Krim.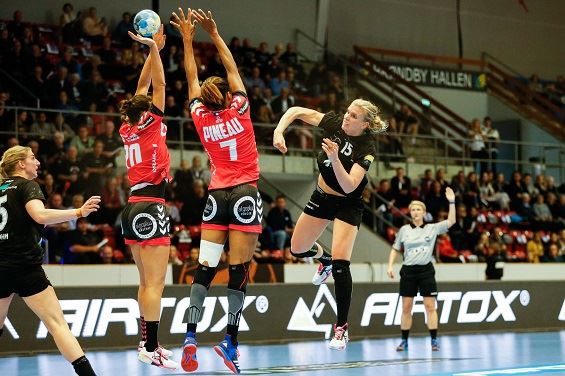 5. Early trouble for Brest

In a tough group, where every point will count, each defeat could prove costly in the long run. That happened for Brest, as the French side faltered in the business end of the game against Kobenhavn Handball, 32:28.

Laurent Bezeau's team, which has huge ambitions after an impressive summer on the transfer market bringing in Bella Gulldén and Ana Gros, had their weaknesses exposed in Denmark. Especially in defence, where they received 32 goals.

A huge clash against Rostov looms next week as a two-defeat start of the season is not what Brest envisioned. Also, Rostov and Kobenhavn look like favourites to progress to the main round, where they keep their points earned against opponents qualified from the same group.
Author: Adrian Costeiu / ew