Magnificent Neagu leads CSM to big win over Gdynia
If someone was counting out CSM Bucuresti for competing to win in the Women's EHF Champions League this season, the game against Vistal Gdynia (34:23) managed to turn him or her around.
With their solid attack, intelligent defence and lavish spirit, the Romanian powerhouse will likely be present in Budapest for the FINAL4 and give the other favourites a run for their money.
Cristina Neagu led with 12 goals, taking the CSM star's tally to 20 for the season

The Romanian side drubbed Gdynia four days after they outscored Krim 30:18

Gdynia lost back Martyna Boryslawska after 30 seconds with an apparent knee injury
GROUP A
Vistal Gdynia (POL) vs CSM Bucuresti (ROU) 23:34 (9:18)
It took CSM almost four minutes to score their first goal against Gdynia. After that stretch, the Romanian champions were virtually unstoppable.
But the hosts had already had to overcome their first shock of the match before that. Rounding off Gdynia's very first attack of the match, Martyna Boryslawska missed a shot on goal but hurt her knee badly while landing and had to be carried off the court.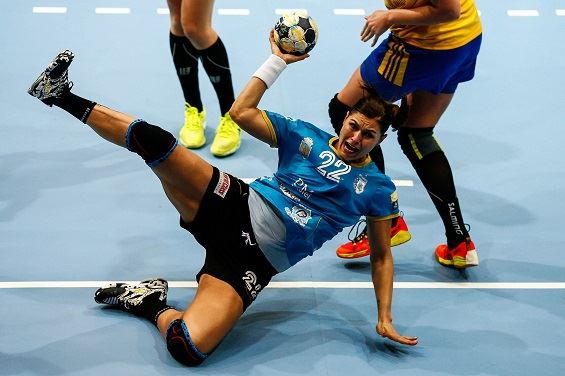 Built brick by brick in an unique fashion, with speed, powerful shooting and smart playing, the Romanian side took a 5:0 partial to build an 8:4 lead after 14 minutes.
With Cristina Neagu again in sublime form, after scoring eight goals in the first game against Krim, CSM did not break a sweat in the first half, overcoming everything their opponents threw at them.
Therefore, it was little surprise that CSM were a commanding force after 30 minutes and leading by nine goals, 18:9.
With the win all but sealed, it was time to experiment for Helle Thomsen, the new coach of CSM.
The Dane changed almost all players and tried to tweak the few problems that the Romanian side might find while fielding players from the bench.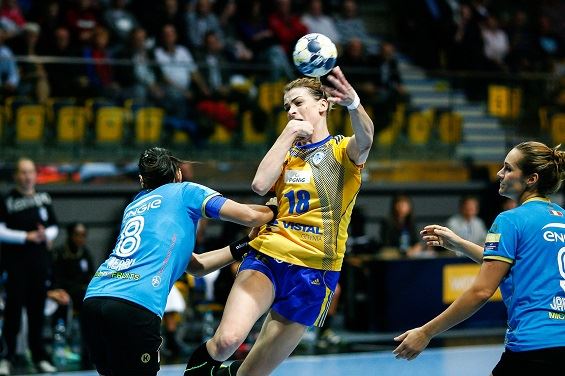 While CSM may not have broken their biggest win ever in the Women's EHF Champions League for the second time in a row, it was another comfortable win, with most of their star players rested for as long as they needed.
However, it was not the case for Cristina Neagu, who will likely feature in the battle for the top goal scorer of the season as she put the ball 12 times into the Polish net.
Author: Adrian Costeiu / ew