The new Buducnost score impressive win
It is supposed to be a Buducnost team in transation, but the Montenegrin side already look impressive. They led by seven at half-time, and eventually ran out 24:21 winners over debutants Bietigheim.
Djurdjina Jaukovic scored nine goals for Buducnost
Bietigheim managed to reduce the gap to four goals with 12 minutes left, but without getting close
GROUP D
Buducnost (MNE) vs SG BBM Bietigheim (GER) 32:24 (17:10)
Buducnost coach Dragan Adzic seems to already be far in his efforts to build a new team for the future. Bietigheim, on the other hand, seem to need some time to get used to the physical intensity in the Champions League.
The Germans were leading 1:0 before Buducnost took over. Darly Zoqbi De Paula made a stellar performance in goal behind an efficient 6-0 defence, Milena Raicevic did a great job as playmaker, and left back Djurdjina Jaukovic did brilliantly at both ends of the court.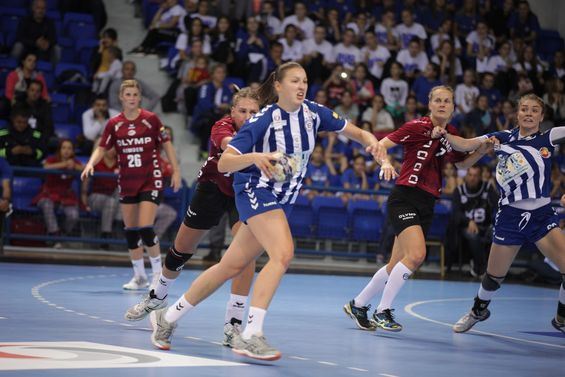 Buducnost were leading 8:3 after a quarter of an hour, and four minutes later the score was 11:5 for the home team. They then increased their lead by another goal before half time.
Marta Batinovic replaced De Paula in the Buducnost goal after the break, and with almost as much success, as the home team got nine goals ahead at 19:10 and 20:11.
Bietigheim managed to climb a bit closer around the middle of the second half, but they did not get closer than a four-goal defecit with 12 minutes left.
Author: Peter Bruun / ap