Unbeaten PSG, Vardar and Szeged face difficult tests
There are three teams in Groups A/B with a perfect record of four wins from four matches in the VELUX EHF Champions League 2018/19. But all three will be heavily tested in Round 5 this weekend.

PSG will travel to Denmark for the Match of the Week against Skjern, which have lost only one of their last 13 home games. Vardar are searching for their best ever start in the competition but have not won in Kielce in three previous attempts. And Szeged are hosting Flensburg.

This weekend the VELUX EHF Champions League will celebrate International Day of the Girl Child alongside its official charity partner, Plan International. Before throw-off, girls will bring the match ball onto the court, and the Plan International centre circle will turn pink.

The campaign draws worldwide attention to the fact that girls often do not have the same chances as boys, and that they are often prevented from exercising their rights.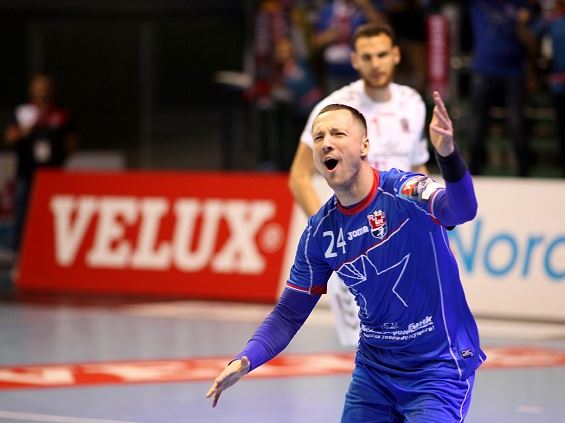 GROUP A

HC Meshkov Brest (BLR) vs Barça Lassa (ESP)
Saturday, 13 October, 17:00 hrs local time, live on ehfTV.com
Brest's two-win start was followed by two defeats, including the 29:28 home loss against Veszprém last week

Barça can extend their winning streak to four matches, after losing the season-opener against Löwen

Brest coach Manolo Cadenas led Barça between 2007 and 2009; he was replaced by Xavi Pascual, who is still in charge at the Spanish champions

The teams have not met before in the VELUX EHF Champions League
Montpellier HB (FRA) vs Telekom Veszprém HC (HUN)
Saturday, 13 October, 17:30 hrs local time, live on ehfTV.com
Five days after being confirmed as Veszprem's coach, David Davis will make his European debut

Montpellier are on a four-game losing run, two games shy of their worst streak of six straight defeats in 2016

Montpellier's 17th goal will be their 6,000th in total in the EHF Champions League; only Barça, Kiel, Veszprém, Zagreb and Celje scored more in the competition's history

From their 12 previous meetings, Veszprém won eight and Montpellier four
PGE Vive Kielce (POL) vs HC Vardar (MKD)
Sunday, 14 October, 17:00 hrs local time, live on ehfTV.com
Vardar can get their best ever start in the competition with a fifth straight win

Vardar have conceded the least goals (101) in Groups A/B in the first four rounds

Kielce's Alex Dujshebaev, the competition's joined top scorer with 29 goals, will face his former team (2013-17)

Kielce have won four of the previous six meetings against Vardar, including three home wins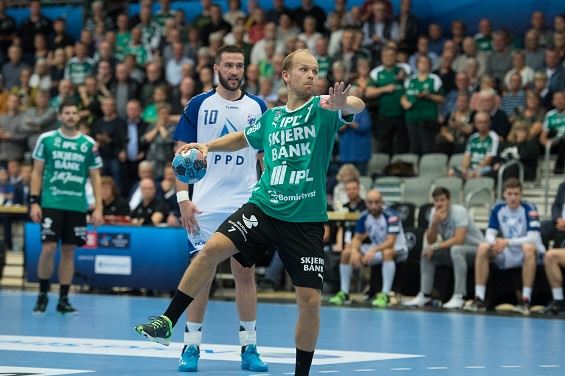 GROUP B
MOTW: Skjern Handbold (DEN) vs Paris Saint-Germain HB (FRA)
Sunday, 14 October, 16:50 hrs local time, live on ehfTV.com
Skjern have not lost a Champions League home game in three years (25 October 2015, against Kadetten Schaffhausen)

The game has been moved to the bigger Jyske Bank Boxen arena in Herning as more than 6,000 spectators are expected for this Match of the Week

It is the second time PSG travel to Herning to face a Danish opponent, after playing BSV there two years ago

PSG include four Champions League winners (Nikola Karabatic, Morros, Omeyer, Abalo), Skjern two (Eggert, Mogensen)
HC Motor Zaporozhye (UKR) vs HC PPD Zagreb (CRO)
Sunday, 14 October, 17:00 hrs local time, live on ehfTV.com
Zagreb have earned three from a possible four points in away matches this season

After getting zero points from four matches, Zaporozhye have replaced coach Patryk Rombel with Nikolai Stepanec this week

The teams also met in the 2013/14 season, with both winning one game
MOL-Pick Szeged (HUN) vs SG Flensburg-Handewitt (GER)
Sunday, 14 October, 17:00 hrs local time, live on ehfTV.com
The teams meet for the first time since 2011, when Flensburg won both Last 16 games

Szeged are on the maximum of eight points, Flensburg had two defeats and two wins so far

This game will be Szeged's 173rd in the EHF Champions League

In the German Bundesliga, Flensburg have not lost a game since March
HBC Nantes (FRA) vs RK Celje Pivovarna Lasko (SLO)
Sunday, 14 October, 19:00 hrs local time, live on ehfTV.com
Celje's French line player Igor Anic is a former Nantes player (2014-15)

Celje won their first game under new coach Tomaz Ocvirk two weeks ago but lost the next

Nantes are leading the French league after winning all games so far

Returning this week, Eduardo Gurbindo hurt his hamstring again and will not play on Sunday
Author: Adrian Costeiu, Kevin Domas / ew