Szeged comeback falls short against Vardar, Löwen recover confidence
It was business as usual in Skopje on Sunday night, as HC Vardar won their sixth VELUX EHF Champions League game in a row in their home arena, resisting a comeback from MOL-Pick Szeged.

In Germany, Rhein-Neckar Löwen ended their five-game winless run, as they took a 32:29 victory against IFK Kristianstad.

• The Macedonian side rely heavily on Timur Dibirov, who scores 11 times
• A draw against Nantes next week will be enough for HC Vardar to win the group
• Olafur Gudmundsson scores nine times for Kristianstad, but the Swedish side fall short of a win
• Löwen sit in fourth, and will face Wisla Plock next week

GROUP A
HC Vardar (MKD) vs MOL-Pick Szeged (HUN) 34:30 (16:14)

Meetings between Vardar and Szeged have always seen hard-fought games, though the Macedonian side have won all four of the matches played in the last two seasons.

However, no victory has exceeded a four-goal difference, and it looked as if more of the same was on offer in Sunday's clash, as Szeged took a 5:4 lead after seven minutes.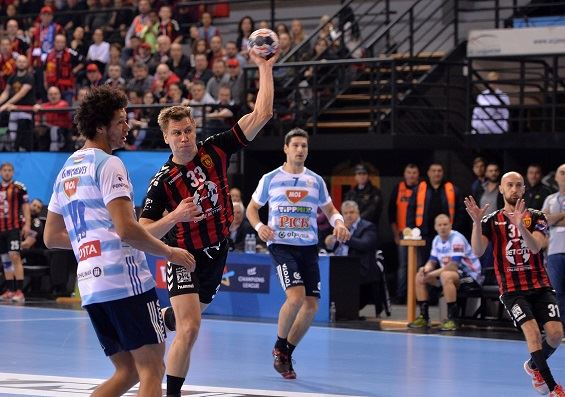 The teams continued to trade goals through the first 30 minutes, at the end of which Vardar held a 16:14 advantage thanks to a perfect Russian connection between Timur Dibirov (11 goals) and Daniil Shishkarev.

Dibirov masterclass leads Vardar to victory

A 5:2 run to start the second half saw Vardar take a comfortable 21:16 lead, while Szeged began to appear beaten. But Vardar needed to fire on all their cylinders as the Hungarian side never gave up, cutting the difference to one goal.

However, a run of attacking errors from Szeged that allowed Vardar to score into the empty goal pulled the hosts clear in front in the final minutes before the buzzer.
"I think that the first half was played well and we held the continuity, but before the end we lost a few balls and Vardar had a two-goal advantage. In the second, they made a five-goal difference, but we had a lot of self-confidence and returned to the game. We could have done better, but we lost. In the future, we may win in such circumstances," said Szeged coach Juan Carlos Pastor.

Vardar are now closer to securing first place in the group, as they are three points ahead of Nantes. A draw against the French side would see the defending champions straight through to the quarter-finals.

On the other hand, Szeged sit in fifth place and will fight with Löwen for fourth on the table.
Rhein-Neckar Löwen (GER) vs IFK Kristianstad (SWE) 32:29 (16:14)

The German side looked like a contender for first place in the early stages of the group phase, but faltered as the rounds went by, enduring a winless streak of no less than five matches.

Nevertheless, they were the favourites against Kristianstad, who were also in need of a win, as they face a three-way tussle with Zagreb and Wisla Plock for sixth place.

The hosts enjoyed a bright start thanks to another impressive opening from Danish playmaker Mads Mensah Larsen, which left Kristianstad behind. But Löwen failed to open a big gap, as the Swedish side were also brilliant in attack.

"We had to fight a lot for this win"

At half-time, the chance was still there for the Swedish champions, as they were down by just two goals, 16:14, but the Lions looked in control when the match resumed.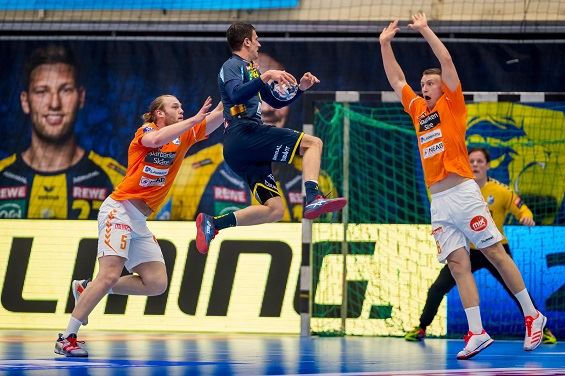 A 3:0 run from Kristianstad, spurred by Albin Lagergren (seven goals) and Olafur Gudmundsson (nine), brought new life to the Swedish side, who were behind 20:19 with 15 minutes left.

In the end, the Lions' depth and experience was enough to secure the win. Mensah Larsen and Bogdan Radivojevic were the home team's main scorers, with five goals apiece.

"I am happy with the victory and two points today. We performed better than last week and made less mistakes. Kristianstad played very well and we had to fight a lot for this win," said Löwen coach Nikolaj Jacobsen.
Author: Adrian Costeiu / cg