PSG ease into quarter-finals while Kielce book Last 16 ticket
Two rounds before the end of the VELUX EHF Champions League Group Phase, the first group winners have been confirmed on Saturday night: thanks to their ninth straight victory (29:21 against Flensburg) Paris Saint-Germain will skip the Last 16.
The race for the second position is fully open again after Veszprém took a dominant 34:22 win against Brest to go level with Flensburg. If Kiel beat Aalborg on Sunday, three teams will be sharing second place with 15 points each.
Earlier, Kielce booked their Last 16 ticket by beating Celje in match that featured no less than 68 goals (37:31).
Paris SG take their 11th victory in 12 matches

Top scorer Gensheimer adds five to lead the competition with 80 goals

Veszprém get their biggest win since 2015/16 (41:28 against Zaporozhye)

Veszprém's Momir Ilic is the group's best scorer this round with eight goals

Kielce are the fifth team to qualify for the Last 16, leaving only one spot open
GROUP B:
Paris Saint-Germain Handball (FRA) vs SG Flensburg-Handewitt (GER) 29:21 (19:10)
Flensburg's hopes to remain in the race for the group win were shattered in Paris tonight. At the break, the hosts were already ahead by nine goals.
While PSG stuck to their match plan, Flensburg failed in a series of attacks. The PSG defence was truly strong despite the absence of Mikkel Hansen, also Spanish EHF EURO champion Rodrigo Corrales stood like a rock between the goal posts.
SG were a playing ball of the PSG attack. Some combinations looked if they were part ofthe magic Harlem Globetrotters show as the hosts entertained their fans in the duel with the former club of their head coach Noka Serdarusic.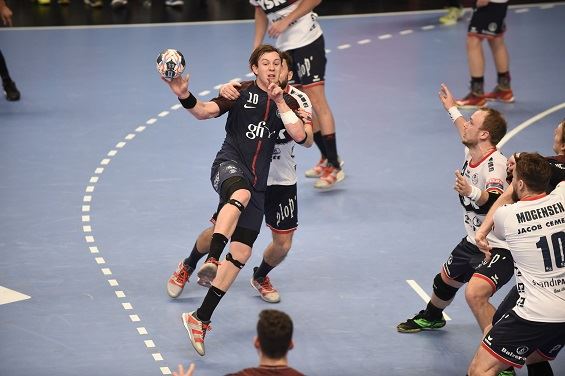 Paris were superior in all departments. Early in the match, line player Luka Karabatic benefited from sensational passes, and wings Luc Abalo and Uwe Gensheimer ran a series of counter attacks.
The scoring percentage before the break told the whole story as Paris were on 73 while Flensburg only netted from a third of their attacks.
Even a huge rotation after the break did not stop the dominance of the last year's Champions League finalists, who have lost only one group phase match so far - at Flensburg in September.
But it was clear soon in the match that SG would not win a match on French ground once again.
It was the only Frenchman not playing for PSG, who was top scorer: Flensburg's Kentin Mahe stroke six times, like his teammate Magnus Röd. Gensheimer and Nikola Karabatic had five goals each to top the list of 10 PSG players who scored.
PGE Vive Kielce (POL) vs RK Celje Pivovarna Lasko (SLO) 37:31 (21:17)
The first half counted 38 goals and almost no goalkeeping or defending on both sides.
Already in minute 14, Celje coach Branko Tamse was forced to use his timeout card for the first time as his side were down by 11:6 after a strong start of Kielce's left back Krzysztof Lijewski.
The visitors reduced the gap but the margin was four again at the break (21:17) as Kielce were simply stronger in their counter attacks.
After 12 minutes in the second half, the hosts had sealed the deal as they stretched their lead to 28:20, again followed by a Tamse timeout.
In that period, line player Julen Aguinagalde stood out by scoring goals or earning penalties.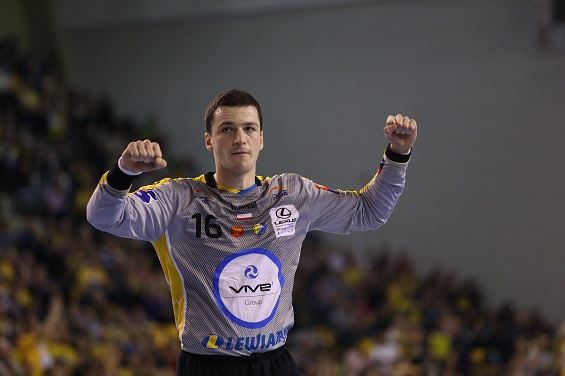 When Croatian EHF EURO All-star Manuel Strlek scored the first double-digit advantage after 45 minutes (31:21), the scoring percentage of Kielce was a superb 78, a clear proof that Celje had enormous problems to stop the hosts.
Leading 35:24, Kielce were close to their biggest ever Champions League win (35:23 against Porto in 2013) but they allowd Celje some more goals.
Post-match statements:
Talant Dujshebaev, Kielce coach: "I think that during 60 minutes we were focused and that was the key factor to the victory. Of course, we also had two line-ups that we could use and I guess that in the second half we just looked physically better."
Filip Ivić, Kielce goalkeeper: "Celje are a great team, that runs a lot, they are very fast. For me the most important is that we all are healthy, we all can train and we are in a good shape."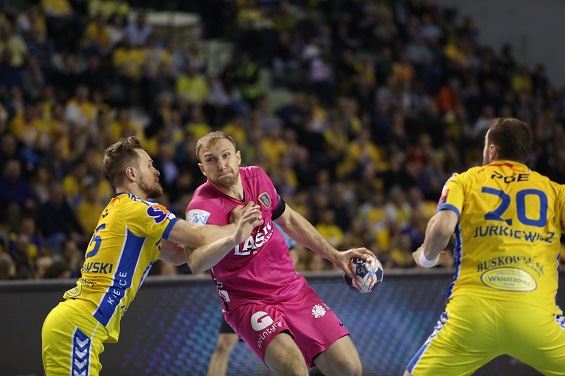 Branko Tamse, Celje coach: "We have an unexperienced team with young players, so we need a lot of training to gain form. We played a couple of minutes exactly like I wanted, but we also made 16 faults which Kielce used to score easy goals."
Jaka Malus, Celje centre back: "Kielce were the better team. We had many games against strong opponents recently and our form is not at the level we want."
Telekom Veszprém HC (HUN) vs HC Meshkov Brest (BLR) 34:22 (20:11)
Veszprém ended up with an even bigger win than group leaders PSG in a simultaneous match. The Hungarian side built on 10 saves by goalkeeper Roland Mikler before the break to claim their biggest win of the season against Meshkov Brest.
Halfway through the first half, the hosts surged ahead from 7:6 to 14:7 and never looked back.
From then on, and despite two early timeouts by coach Sergey Bebeshko, Brest knew their fate. The Belarusian champions never came close to making a step towards the Last 16.
Serbian left wing Momir Ilic was the motor of Veszprém's attack. Later, coach Ljubomir Vranjes used his full rotation to dominate Brest in a unexpected clear manner.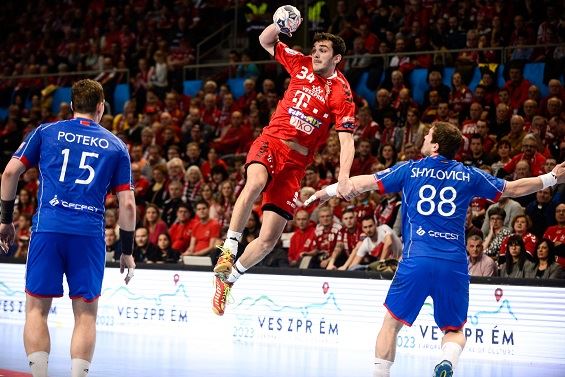 While the first leg at Meshkov (29:26) had been a hard-earned win for the Hungarian three-time Champions league finalists, the second leg was a truly tough lesson for Brest.
In minute 45, the margin was 15 goals for the first time (30:15) but Brest had already surrendered by then.
Author: Björn Pazen / ew