Veszprém defeat Kielce, Brest end losing streak, PSG win again
So much was at stake in Brest where the two contenders for the crucial sixth position faced each other, and the hosts made an important step towards the next round by beating Celje 29:24.
Meanwhile group leaders Paris Saint-Germain were seen as strong favourites against last-placed Aalborg, and they confirmed their status by winning 31:28.
Finally, Kielce will have to change their approach in defence, as they simply could not cope with Veszprém, who took a comfortable 31:26 win.
Сelje missed four of their six penalty shots against Brest
Paris Saint-Germain won their seventh straight match in the competition
The French heavyweights are four points clear of second-placed Flensburg
Veszprém are back in contention for the second place, one point behind Flensburg

GROUP B
HC Meshkov Brest (BLR) vs RK Celje Pivovarna Lasko (SLO) 29:24 (15:14)
All three previous Champions League matches between HC Meshkov Brest and RK Сelje Pivovarna Lasko had ended in a draw, notably during the current season in Slovenia, where the final score was 33:33.
Now both teams, level on five points before the match, looked nervous. It was especially obvious early in the game when the players made a lot of mistakes.
Goals were few and far between at that stage, with the score being just 2:2 after 10 minutes. However, it turned into 5:5 four minutes later, as both simultaneously started to show their fire power.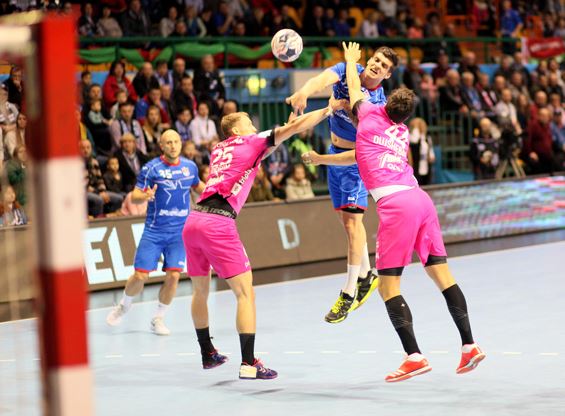 Brest slightly dominated the game and were up 15:14 at half time. It might have been different if the visitors took their penalty shots better – but they missed all their three attempts before the break.
In the second half, Celje improved in that aspect, but that did not help them much. Thanks to a solid defence and goalkeeper Ivan Pesic, who not only made a number of saves but scored a goal, Brest enjoyed a good run, moving the score to 20:16 by the 42nd minute.
Although the Slovenian side fought hard, Brest's five-goal lead (27:22) five minutes from the final buzzer left Сelje few chances for a comeback, and ultimately the home team clinched a victory, ending their four-game losing run.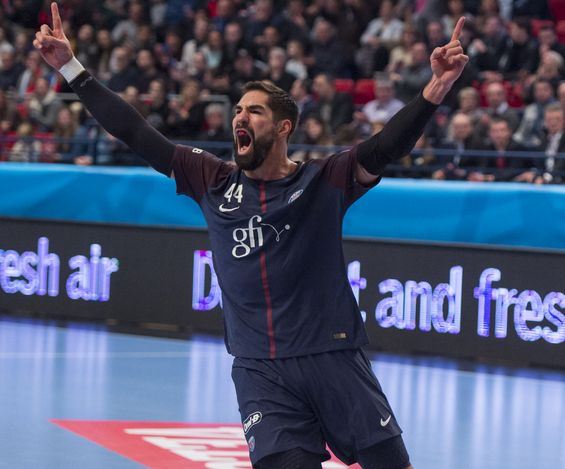 Paris Saint-Germain Handball (FRA) vs Aalborg Handbold (DEN) 31:28 (16:14)
As many as 12 points separated these two rivals before the game. Afterwards the gap had increased to 14 points. While the star-studded PSG feel comfortable in the driver's seat and have a good chance to qualify directly for the quarter-final, Aalborg still sit in the bottom of Group B with only a vague hope of progressing.
An amazing victory against Veszprém in the previous round certainly boosted Aalborg's morale, and the Danish side were determined to repeat the trick in Paris. They should be given credit for fighting hard, yet ultimately the visitors came up short against the French powerhouses.
Buster Juul-Larsen scored seven of Aalborg's goals before the break, which helped the Danish club to stay in the fight. At some points, they even enjoyed a 11:10, then a 12:11 lead, yet PSG weathered the storm and were up by two goals at half-time.
It was Uwe Gensheimer that led PSG's charge after the interval, and the German left wing consolidated his top position in the tournament's scoring chart as he netted 10 times.
Midway through the half, the hosts established a 25:20 lead, and although Aalborg fought until the last second, PSG's victory was never seriously questioned.
Despite the loss Aalborg's coach, Aron Kristjansson, was happy with the performance, but felt his team made too many mistakes in the second half:
"We knew that it will be a hard game against a team with strong players. I've a young team and I'm happy about what they did especially in the 7 versus 6 players phases. I'm happy about the good performance in the first half. In the second half, we made too many mistakes and Paris punished us."
Noka Serdarusic, PSG's coach, said his team were prepared for Aalborg in the phases where it was 7 versus 6 players:
"When we prepared for this game, I watched the two last games of Aalborg against Vezprem and Kielce. I saw that they really played well in 7 versus 6 phases. We knew that we should be implicate in defense and we trained us for that."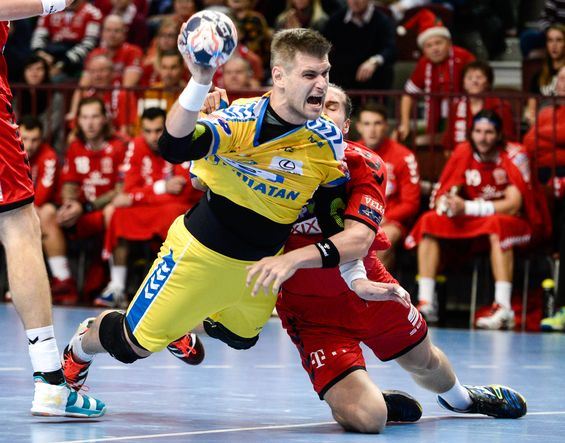 Telekom Veszprém (HUN) vs PGE Vive Kielce (POL) 31:26 (15:15)
After Meshkov Brest disposed of Celje a few hours before, Kielce needed a win to stay out of a battle for avoiding finishing in sixth place.
But Veszprém were also eyeing the win in order to proceed with their battle for second place against Flensburg.
It was veteran left back Michal Jurecki who carried the load for Kielce in the first part of the game, but Veszprém's more complex style of play saw the Hungarian side take a 7:6 lead after 14 minutes.
The two sides went back and forth, with three lead changes and a 3:0 run from Kielce to turn the game on its head, but the deadlock was seemingly impossible to break, and it was 15:15 at the break.
It was on the back of an 8:4 run at the start of the second half that Veszprém built their win upon. There was no holding back Swedish line player Andreas Nilsson, who scored eight times for the home side, who in the end won confortably, 31:26.
Nilsson felt it was a tough game, and commended his his team's goalkeeper and defence:

"It was a hard game. We always play difficult matches against each other, but today we were able to win. Our goalkeeper and the defence were excellent, so we were able to score fast break goals that helped us to win this game."
Author: Sergey Nikolaev and Adrian Costeiu/jh and kc