20 nations, 6 former champions and 1 debutant
While Finnish side Cocks have their maiden voyage in the VELUX EHF Champions League, Zagreb have their 25th anniversary in this competition. 20 nations are represented by the 28 group phase participants in the 2018/19 season.

Here are the most important Facts and Figures of group phase, and beyond:

0 - for the first time under the current playing system, no qualification tournaments have been played.

0 - not a single team has successfully defended the trophy since the implementation of the VELUX EHF FINAL4 in 2010.

1 club is debutant in the VELUX EHF Champions League Group Phase: Finnish champions Cocks.

1 coach - Patrice Canayer - has won the CL twice with the same club (Montpellier) but with a 15-year gap between the two titles. Also, he was the first French coach to win the CL.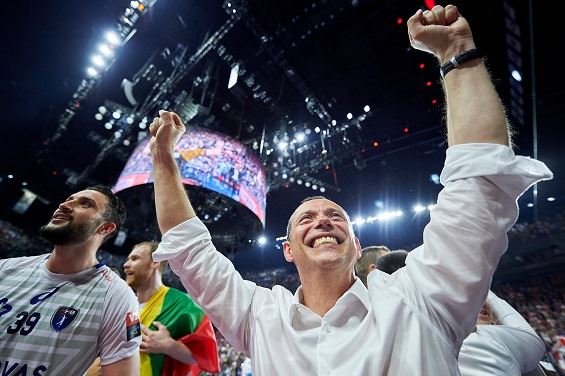 1 player only won the title two years in a row since 2010: Ivan Cupic (2016 with Kielce and 2017 with Vardar).

1 French club only is on the list of CL winners since the start of the competition in 1993/94: Montpellier (2003, 2018).

1 player is the record three-time CL top scorer: Uwe Gensheimer (PSG: 2010/11, 2016/17, 2017/18). Eight players were top scorer twice: Perunicic, Resende, Sarazevic, Rutenka, Lazarov, Jicha, Hansen and Ilic.

1 draw only will be conducted this season - for the VELUX EHF FINAL4 Semi-finals in Cologne. All pairings of the Last 16 and quarter-finals will be determined by the standings after the group phase.

1 person won the CL as a player and a coach, Talant Dujshebaev: as player with Santander (ESP) in 1994, and as coach with Ciudad Real (ESP) in 2006, 2008 and 2009 and with Kielce (POL) in 2016.

2 winners, of Groups A and B, skip the Last 16 and directly advance to the quarter-finals.

2 German teams (Rhein-Neckar Löwen and SG Flensburg-Handewitt) are part of the CL this season; in the past decade usually three or even four Bundesliga sides were competing.

2 coaches led two different teams to CL titles: Alfred Gislason (SC Magdeburg in 2002, THW Kiel in 2010 and 2012) and Talant Dujshebaev (Ciudad Real in 2006, 2008, 2009, and Kielce in 2016).

4 former or current IHF World Handball Players of the Year are part of the CL this season: Arpad Sterbik (2005/Veszprém), Nikola Karabatic (2007, 2014, 2016/PSG), Thierry Omeyer (2008/PSG) and Mikkel Hansen (2011, 2015/PSG). Compared to last season, three are missing: Daniel Narcisse (PSG) and Slawomir Szmal have retired, Domagoj Duvnjak (Kiel) is not part of the competition.

4 play-off matches between the two best ranked teams of Groups C and D in March will decide the two Last 16 spots of those groups.

4 times have both Thierry Omeyer (Montpellier 2003, Kiel 2007, 2010, 2012) and Arpad Sterbik (Ciudad Real 2006, 2008, 2009, Vardar 2017) won the CL, the most for any active player. Andrej Xepkin is the all-time record holder with titles (six with Barcelona, one with Kiel).
5 former or current top scorers of the CL are still on court in the 2017/18 season: Uwe Gensheimer (2010/11 - 118 goals, Rhein Neckar Löwen, 2016/17 - 115 goals for PSG, 2017/18 - 92 goals for PSG), Momir Ilic (2014/15 - 114 goals, 2013/14 - 103 goals for Veszprém), Mikkel Hansen (2011/12 - 98 goals for AG København, 2015/16 - 141 goals for PSG), Nikola Karabatic (2006/07 - 89 goals for Kiel, now PSG).

6 countries are represented by the 25 EHF Champions League winners so far: Spain (14 titles), Germany (6), France (2), FYR Macedonia, Poland and Slovenia (each 1).

6 pairings will compose the Last 16, like in the last two seasons: the teams ranked 2nd to 6th in Groups A and B, and the two teams winning the Groups C/D play-offs.

6 former or current CL winners, with a total of 13 trophies, are part of the 2017/18 group phase: Vardar, Kielce, Barcelona, Flensburg, Montpellier and Celje.

8 different Spanish coaches steered their teams to an overall of 16 CL trophies: Valero Rivera (5), Talant Dujshebaev (4), Xavi Pascual (2), Javier Cuesta, Julian Ruiz, Francisco Equisoain, Francesc Espar, Raul Gonzalez (each 1). Dujshebaev and Gonzales (Vardar 2017) were the only ones to win the trophy with non-Spanish teams.

8 times (1995-2000, 2011, 2015) Barcelona won the CL, a record. They also won the Champions Cup, which preceded the CL, once.

9 from 9 times the LANXESS arena in Cologne sold out for the VELUX EHF FINAL4 events.

14 times Spanish teams have won the CL - Barcelona (8), Ciudad Real (3), Santander, Irun and Portland (each 1).

14 rounds will be played in Groups A and B to complete the group phase. Groups C and D will play 10 rounds, followed by two-leg play-offs for two Last 16 tickets.

15 years ago, THW Kiel missed qualification for the CL for the last time. Since then, the three-time CL winners reached at least the quarter-final each year. This season, they compete in the EHF Cup.

18 is the maximum and 16 the minimum number of matches teams have to play to get to the VELUX EHF FINAL4, depending on whether they skip the Last 16 or have to go through the play-offs.

20 different nations (two more than in the previous season) are represented by the 28 group phase participants: France have three teams, Germany, Spain, Denmark, Hungary, FYR Macedonia and Poland two each. Finland make their debut in the group phase.

25 CL participations in 26 years make RK Zagreb the record holders, ahead of Veszprém and Celje (24 participations each).

25 of the 28 teams in the group phase were also part of this stage last season: Bjerringbro, Thun and Cocks are new, and replacing Aalborg, Schaffhausen and Kiel.

56.40 goals were scored in average in the 204 CL matches last season, compared to 55.58 in 2016/17 and 57.03 in 2015/16.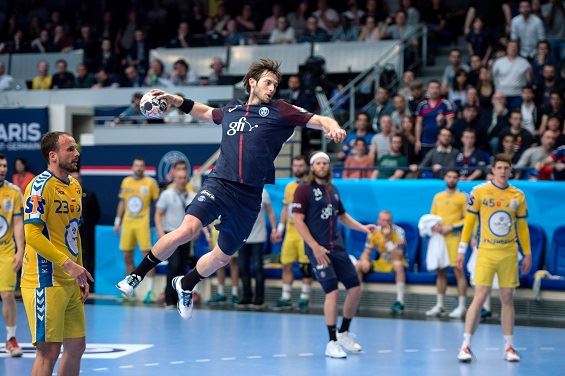 92 goals were scored by Uwe Gensheimer (PSG) to become top scorer of the 2017/18 season.

200 matches will be carried out in the 2017/18 season: 172 group matches, 4 Group C/D play-off matches, 12 Last 16 matches, 8 quarter-finals and 4 matches at the VELUX EHF FINAL4. Last season 204 matches were played, including the preseason qualification tournament.

11,506 goals were scored in the 2017/18 VELUX EHF Champions League season - 235 in the qualification tournament, 9,911 in the group phase including playoffs, 672 in the Last 16, 457 in the eight quarter-finals and 231 at the FINAL4. In the 2016/17 season the total was 11,560.

20,000 fans are expected again for VELUX EHF FINAL4, staged for the 10th time in LANXESS arena in Cologne.
Author: Björn Pazen / ew