Experts make bold predictions for group finale
Only 60 minutes of handball remain in the VELUX EHF Champions League Group Phase and what happens in these 60 minutes will shape the rest of the season.
EHF journalists Björn Pazen and Adrian Costeiu go head-to-head to give their insight and answer the most important questions attached to this weekend's action.
Which team will finish top of Group A?
Björn Pazen: Vardar will make it straight to the quarter-finals. Though the defending champions have lost two of their last three Champions League matches, they are a force to be reckoned with on home court. Although Plock will have to fight for their last chance to make it to the Last 16, they are not strong enough to stand the heat.
A draw is already enough for Vardar and a clear victory is what they will earn in their last group match. Even if Vardar stumble, Nantes will not take advantage of it as they will lose at Löwen. My prediction is the final ranking will see Vardar ahead of Barcelona and Nantes.
Adrian Costeiu: Vardar are not unbeatable, are they? If I were to write this before the EHF EURO break, I would have probably agreed with Björn, as Vardar looked as good as ever. But 2018 has not been kind for the title holders, they lost their two away games against Barcelona and Nantes.
Yes, Vardar have a 100% home record, but Plock are fighting for survival and will surely play the game of their lives in Skopje.
Which team will grab the last Last 16 ticket in Group A?
Björn Pazen: Zagreb will manage to cheat the gallows, after an extremely weak start to the competition, and book the remaining ticket for the Last 16. They have beaten Rhein-Neckar Löwen and Nantes at home, and despite losing three key players in the winter break, the squad is well-drilled and ready to beat Kristianstad.
The final decision will be taken between both teams, as Plock will lose at Skopje and the Swedish champions' poor away record of just one point in six games is unlikely to improve at this vital time.
Adrian Costeiu: It cannot get any better than this, with three teams fighting for only one spot in the knockout phase. The highlight will surely be the game in Zagreb, between the hosts and Kristianstad, but Plock are not done and dusted yet. The Polish side made Barcelona sweat for a win two weeks ago, while resisting Löwen for 40 minutes before collapsing last week.
Wisla have an interesting mix of veterans and young guns, a great mix in this type of situation. They could do the same against Vardar and if they win, they have the head-to-head advantage against Zagreb, who should beat Kristianstad.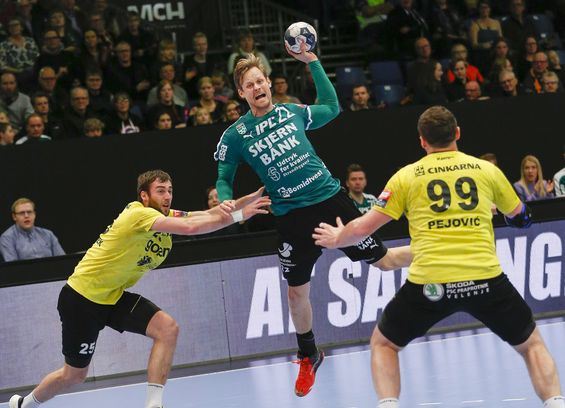 Will the Last 16 phase be without a Scandinavian team?
Björn Pazen: No, even if Kristianstad miss out and Aalborg and Elverum are already eliminated, Skjern will keep the Scandinavian fire burning. The Danish runners-up have shown their strength already in the second half at Zaporozhye and will clinch the berth with a clear home win against the Ukrainians in Sunday's Match of the Week.
Adrian Costeiu: It is hard to disagree with Björn here. I have already stated that Kristianstad look the least likely team to proceed to the next round from Group A, but it is hard to see past Skjern eliminating Motor. It is true, the Ukrainian side has the experience of proceeding from this type of encounter in recent years, but Skjern have been a dominating force at home.
They have beaten their opponents at home by an average of 10.8 goals per game, therefore the 32:30 loss from the first leg should be avenged.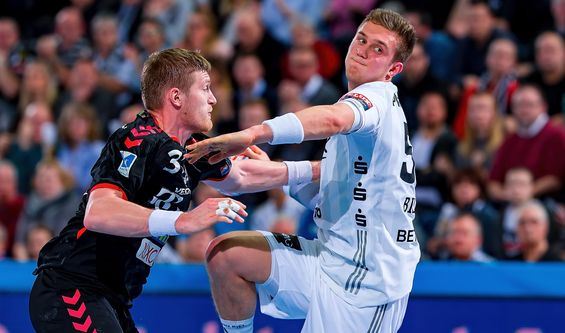 Will history repeat itself the Last 16, seeing Löwen against THW and Nantes will play against a French team?
Björn Pazen: Yes to the first part, no to the second part. Even though Paris have already qualified for the quarter-finals by winning Group B, they will not drop a point at home against the injury-hit Kiel side. PSG coach Noka Serdarusic will try everything to win against his former team, which means THW will be passed by Kielce and finish fifth, setting up a clash against Löwen.
Nantes will not face Montpellier in the Last 16 as they will miss out on second position, handing over the seriously tough task of facing Montpellier to Barcelona.
Adrian Costeiu: Löwen are stuck in their position, so it is up to Kiel to avoid meeting them again in the Last 16. A loss against PSG would see them probably slide into fifth, as Kielce should dispose of Brest, who are assured of sixth place. Yet I see a highly motivated Kiel, as banged up as they are right now, take advantage of PSG's comfortable situation to avoid an all-German clash in the first knockout phase.
As for Nantes, it would have been very interesting to see how they manage against Montpellier, but I have a feeling that they will win their group and see French sides secure top spot in Groups A, B and D.
Author: Björn Pazen, Adrian Costeiu / cor