PSG are favourites, but Nantes want to be their downfall
After a break of just over two months, the top French league, the Lidl Starligue, is back in action.

If this had been written a few weeks ago, it would have been difficult to say that Paris Saint-Germain were not favourites to win the league. But the Champions Trophy in Rouen, a tournament gathering the best four teams of the previous season, was interesting – and showed that other teams could hope to beat Paris in 2017/18.

Paris Saint-Germain are at exactly the same point as Metz in the women's French league: After three consecutive titles, the team from the capital aim to add a fourth one to the record.

In order to do so, PSG have kept more or less the same squad as last season, with two major changes to be noted. Norwegian superstar Sander Sagosen replaced William Accambray, who departed for Veszprém, and the young left back already had a role to play during preparation.

The other recruit comes from Poland and has crossed path with Paris in the Velux EHF Champions League – Spaniard Rodrigo Corrales will team up with Thierry Omeyer between the posts.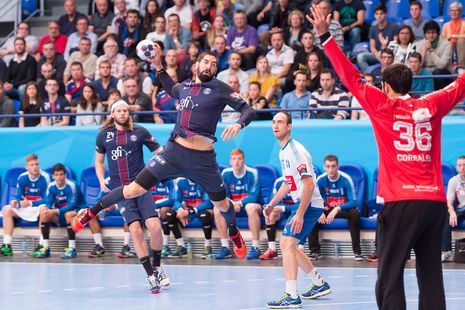 Do these changes make Paris better than last season? On the back court at least, Noka Serdarusic will be able to change more often than he did in the past, allowing his players to arrive in the deciding phases of the Champions League fresh.

Although Paris seem to be obvious favourites, Nantes have everything it takes to bother them until the end. Last season's runners-up beat Paris by six goals in the Champions Trophy final to claim the first title of the season.

Just like their main opponent, 'Le H' made some notable signings – the main one being Kiril Lazarov. At 37, he may appear 'old' on paper, but his powerful left arm could be the crucial thing that has been missing for Nantes. Lazarov also brings experience to the table; an important asset when it comes to winning the championship.

While the core of the Nantes team remains the same, Thierry Anti has picked up two young players to help out: Hungarian back Rudolf Faluvegi and left wing Julian Emonet.

Apart from Nantes and Paris, who else can battle for the title in the Starligue?

Montpellier have shown some promise during the preparation, but their young roster needs a little bit of time to find its rhythm. Coach Patrice Canayer will also have to find an answer for the loss of Slovenian right back Jure Dolenec, who left for Barcelona and has been replaced by Melvyn Richardson.

EHF Cup semi-finalists, Saint-Raphaël, who finished fourth in 2016/17, are aiming for a similar fate this season. This summer's only recruit, Xavier Barachet, is already out for six months due to a wrist injury, and the Cote d'Azur club may be forced to look behind more than ahead this season.

Why? Because many clubs are now aiming to contest European tickets. Aix, led by Jerome Fernandez, Chambéry, who will take part in the EHF Cup again this year, Nimes and Tremblay – the list could include nearly half of the Starligue. There will only be two tickets available behind 'the big three', so the candidates cannot afford a slow start to the season.

At the bottom of the chart, recent graduates Massy will have a hard time avoiding relegation, while two or three clubs will try their best not to share the elevator down with them: Cesson, who now count five Belgian national players in their squad, and Saran, despite the help of former Veszprém centre back Chema Rodriguez, will have to fight all season to keep their spots in the Starligue.
Author: Kevin Domas / cg