Brazilian encounter in Romania
When HCM Baia Mare and Viborg HK meet in Group 2 of the Women's EHF Champions League Main Round on Sunday night, it will not only the importance of the match to both teams that is remarkable.
The match will also be a meeting between two world class goalkeepers, both from Brazil: Babara Arenhart by Baia Mare and Chana Masson De Souza in the Viborg team.
Considering how big names both goalkeepers are in the handball world, it comes as no surprise that they have great respect for each other.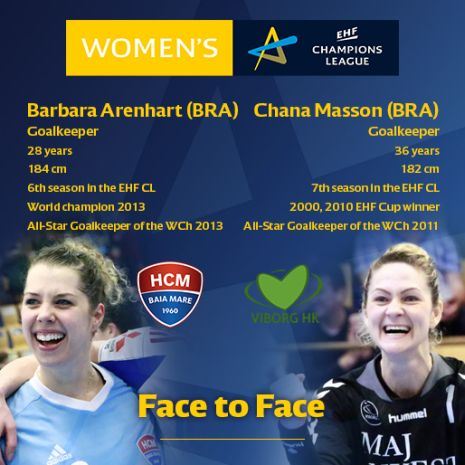 "It is nice to see many Brazilian players in European top flights. I know Chana well, and I think she is a great goalkeeper, a very mobile player with great reaction skills," 28-year-old Barbara Arenhart tells ehfCL.com.
"I know for a fact that she is a great fighter, she wants to win every match, and she plays accordingly.
"Her biggest advantage is her experience. She has played at a high level for several years, she has played a lot of games in the Champions League, and that is very helpful in close games," finds Arenhart who is playing her first season for Baia Mare, having joined from Hypo Niederösterreich last summer.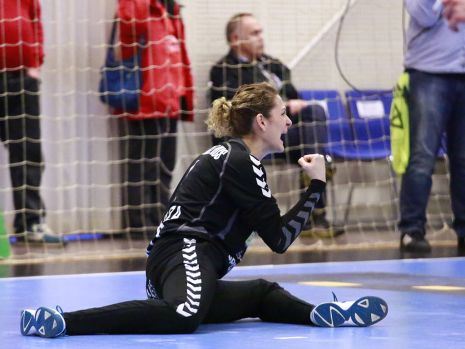 Her adversary on Sunday evening does not hesitate to return the roses.
"Many people says that is a lot like me, actually! In the way that she waits a long time to make her lunge.
"She can do that, because she is so good at reading the shooter and because she is so fast," says 36-year-old Chana Masson De Souza who joined Viborg in 2013, but who is playing her last season in the club before joining league rivals HC Odense from next season.
"She is always well prepared and has a lot of statistic material about the shooters she is facing. This also enables her to place herself correctly in her goal practically every time, and that is also one of the qualities that allow her to wait so long to make her move against the shooter.
"As a shooter, you really have to think to get the ball past her!" Chana De Souza says.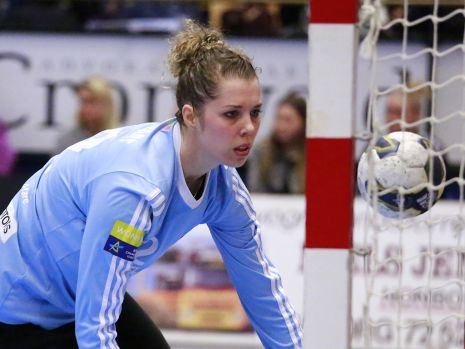 The winner of the meeting between Baia Mare and Viborg will be sure to qualify for the quarter-finals. Viborg can even do with a draw.
"We won in Denmark with a one-goal margin, but it was a very hard game. They are fighters and will bring that to the table in Sunday's game. We have to play for 60 minutes at a high level and never let our concentration drop," Baia Mare's Brazilian goalkeeper Barbara Arenhart tells ehfCL.com.
"Our objective is the FINAL4 in Budapest and I really think this is possible. If we win against Viborg on Sunday, we will make a huge step and I really hope that we can beat them again."

Her counterpart says: "We are still hit on our resources with many injured players, but we will simply have to focus on our own game and our own way of playing and rely on ourselves."
Follow the crucial game of the last round in Group 2 live on ehfTV on Sunday at 19.00 hrs CET (20.00 hrs local time).
Author: Peter Bruun, Adrian Costeiu / br