FTC's 'Pena-inspired' home victory against Larvik
Ferencváros came out with an excellent performance against the Norwegian champion, who struggled to keep up the pace of the outstanding, Nerea Pena. FTC are closing in on Rostov, while Larvik remain third in Group 1.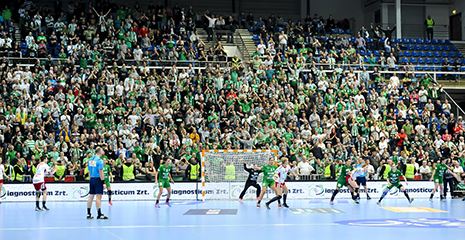 Main Round - Round 2, Group 1
FTC-Rail Cargo Hungaria (HUN) vs Larvik (NOR) 30-27 (19-14)
Second place behind Rostov-Don was at stake in Budapest where the usual noisy crowd gave a warm welcome to the two Women's EHF FINAL4 contenders.
The key players of the home team knew they had to make up for the poor attacking performance from their last match in Rostov and right from the start, Larvik struggled to keep Zita Szucsánszki, Dora Hornyak and the frenetic, Nerea Pena, at bay.
It was a quick-paced match and a lot of goals were scored at both ends, but the efforts of Nora Mork and Amanda Kurtovic were only enough to stay in sight, as Ferencváros were comfortably leading at the break. Both sides tightened their defences for the second half, but Larvik never really threatened the outcome of the game, as FTC's Melinda Szikora made some crucial saves.
Tor Odvar Moen, the head coach of Larvik, complemented FTC's performance. "We couldn't play our style of play for the majority of the match, because FTC is a great team. They are very agressive on defence and they play their game. In the second part of the second half, we found our real style, but unfortunately, it was too late. The goalkeeper of FTC was fantastic. Next time when we meet, we will show them that we are better."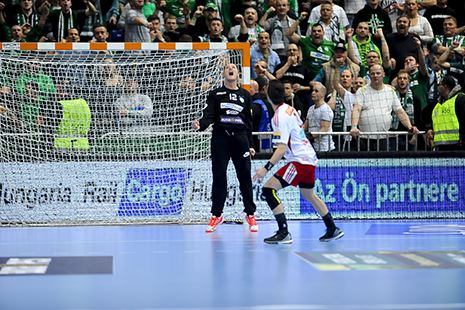 FTC Coach, Elek Gabor, elaborated on the importance of this win for his team. "We had more players who had great performances, but the rhythm of our attacking play wasn't the best. We started slowly, but this win was very important for us. We were at a disadvantage more times than we deserved, but in crucial moments, we had the speed that we needed. We are not in the best shape, but now we will have three weeks until we play in the national championships."
Pena, who scored nine goals and effectively ruined the visitors' notorious defence, was simply unstoppable and lead Ferencváros to a three-goal victory. FTC are once again trailing Rostov by one point (the Russian team travels to Fleury), while Larvik will also watch the Orleans game anxiously, as the French champions have the chance to leapfrog the Norwegian giant in Group 1.
Author: Bence Martha/tm