Reinforcements for Győri Audi ETO

Itxako´s trainer Ambros Martín takes over coaching duties from Karl Erik Bøhn at Győri Audi ETO KC. Starting from 1st July, Spaniard Ambros Martín will lead the Hungarian team. The former Itxako coach has signed for three years.

The Spanish coach has worked at Itxako Navarra for the last seven years. He won the EHF Cup three years ago and reached the EHF Women's Champions League final last year, after defeating his new club Győri Audi ETO in the semi-final.

"Martín is a key figure in modern women's handball, and he's proved his fantastic knowledge of the sport with his results," said club president Ernő Kelecsényi.

He continued: "We are convinced that we have selected the best coach with regard to handball knowledge. Working together, we aim to reach the top sp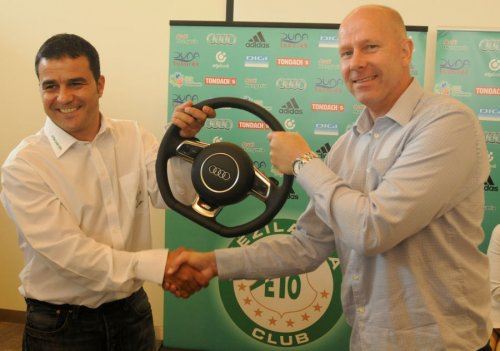 ot in the EHF Champions League."

"It´s a fantastic moment in my career to be involved with this top-notch team and with Győr handball in general," said new coach Martín.

He added: "I congratulate Karl Erik Bøhn for the good results he's achieved with the team. All the players performed well, but for the biggest success, not only the gift, but also the heart is necessary. Together, we´ll aim for the title everybody dreams of."

Along with the new coach, four new Hungarian players were also introduced at last Thursday's press conference: former Audi ETO goalkeeper Orsolya Herr will replace the the retired Katalin Pálinger. Siófok's Ivett Szepesi arrives in Győr as replacement for Orsolya Vérten who has joined the club's most serious rival in the Hungarian league, Ferencváros.
Gifted prospect Dóra Hornyák (no relation to Àgnes Hornyák) has signed to help the team`s back-line, as has left-handed back-court player Viktória Rédei-Soós, who has moved from Austria`s Hypo NÖ at the request of Ambros Martín.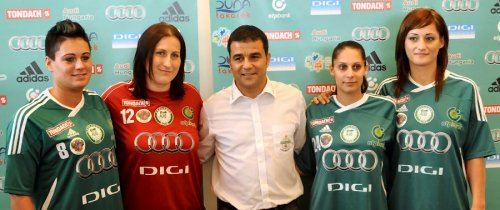 Author: Márk Hegedüs