Bears remain the same
At the start of this VELUX EHF Champions League season, Chekhovskie Medvedi are record holders. The Russian champions are the only team of the 24 to having been part of the EHF Champions League for the last 12 straight years.
In the last years they have been climbing the ladder of success higher and higher: In 2010 they were qualified for the VELUX EHF FINAL4 in Cologne, last season they made their way to the Quarterfinals but were eliminated by German champions HSV Hamburg.
Step by step
And after getting a first taste of Cologne, the team of Russian coaching legend Vladimir Maximov want to reach this final destination again this season.
"We know that we have to play in the group of death in the first stage of the VELUX EHF Champions League," Maximov mentions opponents like Madrid, Berlin or Veszprem. "In this case we should first have the objective to reach the Last 16."
Squad refreshed with a legend
The "Bears from Chekhov" did almost not change their team – but improved it with experienced players. The only player who left is back court and defence ace Alexey Kamanin, who transferred to Zaporozhe in Ukraine, where the former Russian national coach Nicolai Chigarev is the new head coach.
But another Russian legend now is playing in the Maximov squad: Left wing Eduard Koksharov, who was part of the All Star team of the World Championships 2007 and won the EHF Champions League with his former club RK Celje.
Koksharov is one of the last players of the "Golden Generation" which won Olympic gold and World Championship titles. The second new player is Dmitri Erochin, coming from Kaistik Volgograd.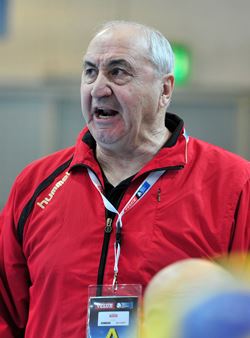 So Maximov still can count on his physical strong and powerful squad of "Russian Giants" like Chernoivanov oder Rastvortsev.
High set goals
Their national aim is to extend the record series of championship and cup titles. In addition it is the goal of most of the players – and especially of coach Maximov – to qualify for the Olympics with the national team.
Maximov still is in charge of both teams and "Bear" players are the major part.
Russians first
So for Maximov the strategy has been the same for years: Bringing the best Russian players to his team, improve them for use both at club level and for national team.
But the competition in Russia has recently become stronger, especially by St. Petersburg, coached by former Russian pivot legend Dmitry Torgovanov. So the situation for Maximov and Chekhov isn't getting easier.
Preparation all over Europe
Like in the years before the "Bears from Chekhov" had a real long and intense European tour as preparation for the upcoming season with tournaments and testing matches especially in Germany.
Three questions to coach Vladimir Maximov
ehfCL.com: What are your expectations for the upcoming season of the VELUX EHF Champions League - concerning your objectives and your group opponents?
Vladimir Maximov: It's our great objective to repeat our success from the 2009/2010 season and to reach the VELUX EHF FINAL4 again.
ehfCL.com: What does the participation in the VELUX EHF Champions League mean to you and your club?
Vladimir Maximov: We have to compete in the 'group of death', which will be a highly interesting task. But I believe in our team, and that we have the performance level to beat our opponents.
ehfCL.com: What teams are your personal favourites to reach the VELUX EHF FINAL4 and for winning the title this season – and why?
Vladimir Maximov: Some of the top contenders have new players, but in my opinion there are three major favourites: Atletico Madrid and FC Barcelona Intersport from Spain and HSV Hamburg despite their league defeat against Berlin some days ago.
Club facts – Chekhovskie Medvedi (RUS)
Newcomers: Eduard Kokscharov (Pivovarna Lasko Celje), Dmitri Erochin (Kaustik Volgograd)
Left the club: Alexei Kamanin (MZZ Zaporozhe)
Coach: Vladimir Maximov, since 2001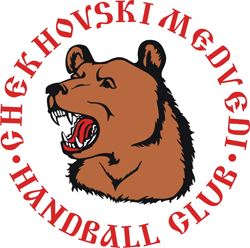 Qualification for the 2011/2012 VELUX EHF Champions League season: Russian Champions
VELUX EHF Champions League records:
Participations (including 2011/2012 season): 12
Semi Final (1): 2009/2010
Quarterfinal (2): 2008/2009, 2010/2011
Last 16 (2): 2004/2005, 2006/2007
Main Round (1): 2007/2008
Group Phase (5): 2000/2001, 2001/2002, 2002/2003, 2003/2004, 2005/2006
Other EC records:
Cup Winners Cup: Winner: 2005/2006
Russian champions: 2002, 2003, 2004, 2005, 2006, 2007, 2008, 2009, 2010, 2011
Russian Cup winners: 2002, 2003, 2004, 2005, 2006, 2007, 2008, 2009, 2010, 2011
Further information
Find more information on Chekhovskie Medvedi HERE.
Join the growing community of handball fans on Facebook!
www.facebook.com/ehf.champions.league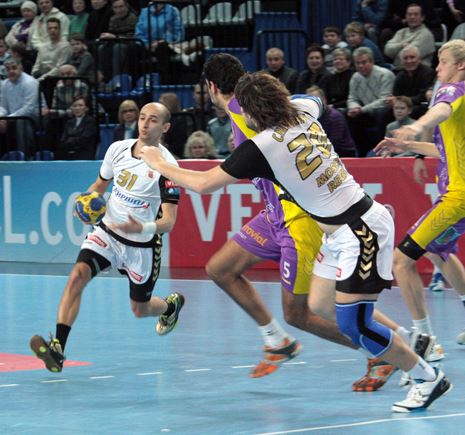 Author: Björn Pazen